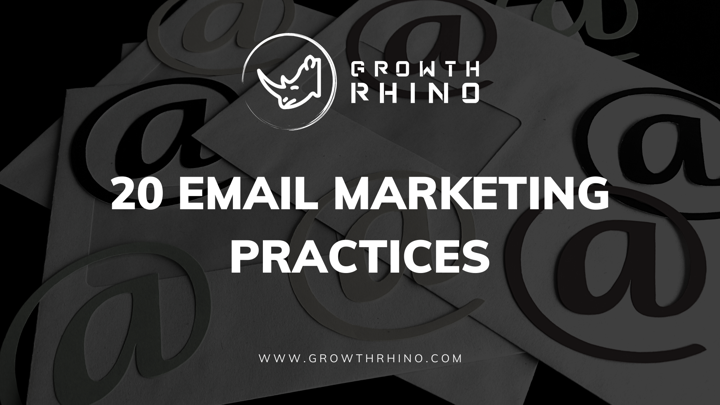 One of the most effective methods to interact with your audience is e-mail marketing. However, to achieve effective email marketing, you must follow specific email blast best practices to increase your chances of success.
At first, sending emails might be overwhelming. It might potentially trigger "email anxiety." However, if you follow fundamental email marketing best practices 2022, sending emails doesn't have to be complicated or frightening.
No matter what sector or industry you are in, following specific tried email marketing best practices can help you succeed.
1. BEST PRACTICES FOR EMAIL MARKETING DESIGN:
One of the email content best practices is establishing the appropriate email frequency. According to research, the optimal frequency (to have your emails opened) is 2-5 campaigns each month.
You can reduce the chances of your emails showing up in your subscribers' spam folders by following this email marketing best practice. As a result, your email's deliverability improves.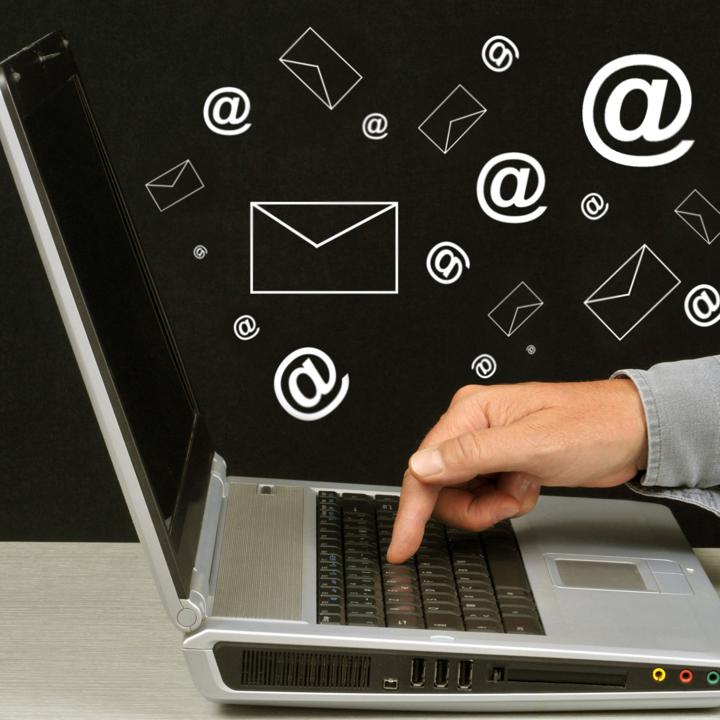 Consider it this way: A golden ticket has been offered to you by an opt-in subscriber: they've trusted you with their email address. So never spam their mailbox or utilize strategies like email blasts to get their attention.
2. EMAIL BEST PRACTICES FOR BUSINESS:
One of the marketing email best practices is sending content at the right time.
What is the optimum day and time to send your good marketing email to obtain the highest open rates? According to a survey of over 10 billion emails sent through one platform, the best day and hour to send your emails is Thursday between 8 and 9 a.m.
3. CREATE AUTOMATED EMAIL CAMPAIGNS:
Without having to build up and send one-off emails every time, email automation is considered one of the email marketing campaign best practices to send the correct message to the right people at the right time. Your welcome email is an excellent example of an automated email marketing campaign.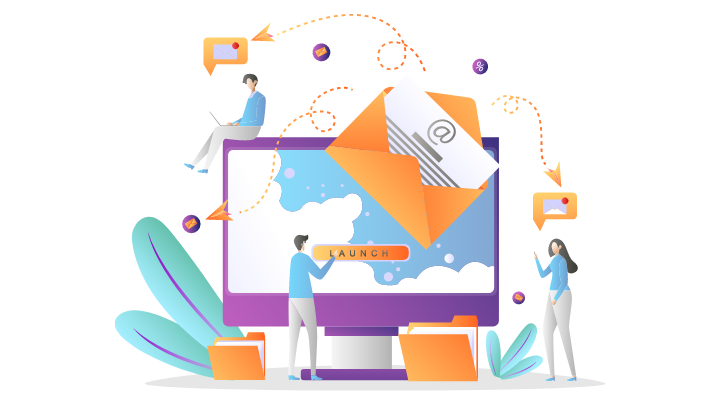 In addition to the welcome sequence, one of the best practices for email marketing is setting up an email automation promotion for the following:
Confirmation of an opt-in
An occasion-based trigger such as an anniversary or birthday
Gratitude notes for purchase or download or signing up
You may send a "We Miss You" message to a client who hasn't opened an email in a long time.
4. PROVIDE GOOD REASONS FOR CUSTOMERS TO CLICK:
Do you intend to improve your click-through rates? Then provide incentives for your subscribers to open and click-through your email.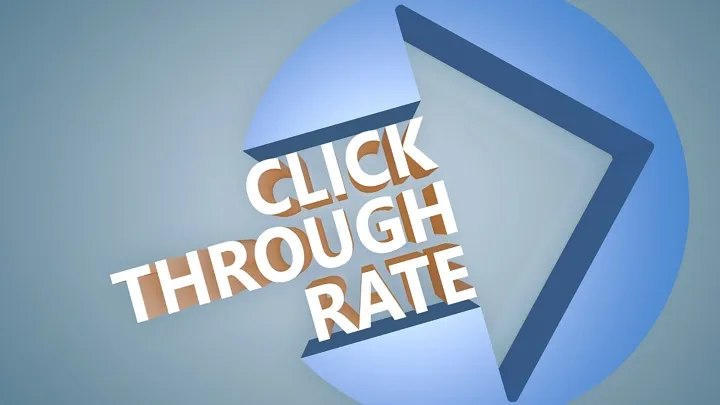 Email practices that yield good results are using a solid incentive in your subject lines, such as free shipping or purchase one, get one free, and so on.
5. PLAN IN ADVANCE FOR SIGNIFICANT EVENTS:
Specific calendar occasions, such as birthdays, Christmas, Thanksgiving, and Easter, provide fantastic marketing possibilities for all businesses. And the most excellent way to achieve that is through e-mail marketing!
Start creating your seasonal email templates early to save time, beat your competition, and profit on those critical dates.
6. CREATE ENTICING EMAIL COPY:
Writing good email text is one of the email best practices 2021 that should not be discounted. You will need to establish your brand voice first. Your email campaigns will be consistent across all media, not just email.
Your email must be helpful and precise, with actionable words to encourage action and fit with your call-to-action. You don't want to bore your subscribers by bombarding them with text. The primary purpose is to underline the importance of opening the email and directing users to the call-to-action (CTA).
7.  CARRY OUT A CALL TO ACTION:
Consider the outcome or action you want your subscriber to take, and then call it out. Sure, you'll send an email now, and then that doesn't require a call-to-action (CTA), such as a thank you email, and that's great.
You can get creative with your CTAs. If you don't feel like using "click here," "read more," or "shop now," you can add graphics to your CTA and make it an effective email best practices 2020.
8. UTILIZE HIGH-QUALITY VISUALS:
"A picture is worth a thousand words," as the adage goes; therefore, including striking and eye-catching graphics in your communications is one of the best practices email marketing designs. Your images must, of course, be of excellent quality and consistent with your brand (in terms of colors, style).
Visuals serve to "reinforce" your email message and establish an emotional connection with your readers. GIFs are another option to explore but be cautious because they may change the tone of your email and aren't always relevant.
9. IMPROVE THE REVIEW TEXT:
Taking advantage of your email's preview text might be beneficial. The preview text is often shown next to the subject line and is simply a fragment of material from the body of your email.
Instead of relying on luck to determine the success of your campaign, create an attractive preview text that complements and expands on your subject line. This makes your best practices for email more tempting to open and, ideally, captures the reader's attention right immediately.
10. USE STORYTELLING TO DEVELOP TRUST:
To form a deep relationship with their customers, successful firms employ stories in their best practices for email. Therefore, there is more loyalty, better engagement, and, most crucially, trust.
Stories may assist in humanizing a brand by being personable, hilarious, and very relatable to your target audience. As a result, the narrative is a powerful aspect that can be used in content marketing to engage and convert customers.
11. PERSONALIZE YOUR EMAILS:
Next on the list of email campaign tips is the personalization of emails. This strategy helps you send more focused messages that stand out in the inbox. Everything in your emails should be personalized, from the subject line to the email content to the offer itself.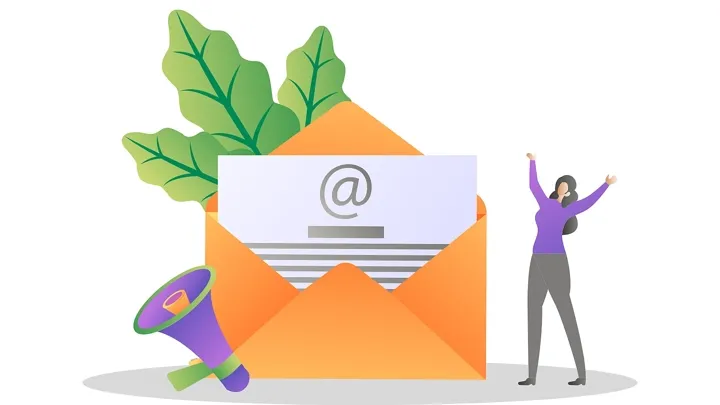 12. SEGMENT YOUR EMAIL LIST:
Customers have varying requirements. Another email best practices 2020 is developing consumer segments to contact them in the most effective way possible and send messages relevant to their needs and interests.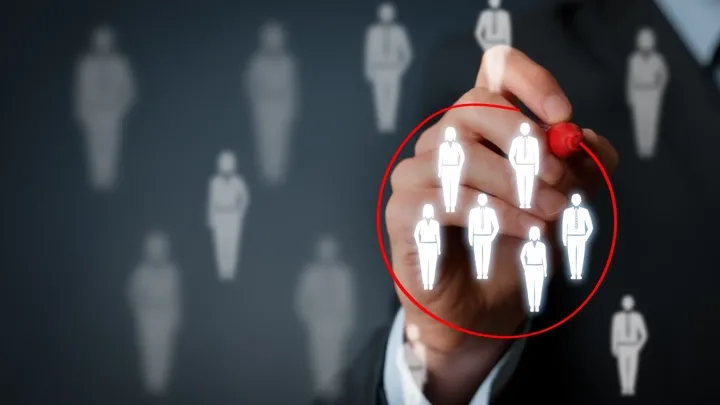 It's not meant to be difficult to segment your subscribers. In reality, segmentation begins as soon as you collect your subscribers' email addresses via your well-crafted newsletter registration forms.
13. USE CONFIRMED OPT-IN:
Another email marketing tips 2020 are creating and adding a signup form to your landing page or Facebook page. Send them an email to confirm their address after they've signed up.
Having subscribers affirm that they still want to receive your emails is a great way to increase your delivery rate. Since they validated their email address, you can know they were serious about joining up. This should improve their email engagement and responsiveness.
14. INTEGRATE EMAIL MARKETING WITH SOCIAL MEDIA:
Everyone owns a social media account to connect with their friends, engage with promotional material, and keep up with the latest news. Because social media plays an influential role, you must incorporate it into your email marketing strategy.
Considered one of the best email practices, you may at all times include social media links at the last part of your emails to automate your cross-promotional efforts.
15. MAKE YOUR EMAILS TIME-SENSITIVE:
Next on the list of email marketing tips 2020 is creating a sense of urgency. There is nothing like a sense of urgency to motivate customers to act. Every marketer should consider the fear of missing out as a primary client sentiment.
Set a time limit for your consumers to act, and you'll see a spike in clicks and conversion rates. Start by conveying a sense of urgency in your email subject lines. Here are some examples.
Few hours left: FREE Matte Lipstick for National Lipstick Day!
Prices Go Up Tomorrow, Hurry!
Limited Slots Only, Avail Now!
The use of emojis with suitable language boosts conversions.
16. AVOID PURCHASING AN EMAIL LIST:
Regarded as one of the excellent email practices is creating your email list. Sending emails to individuals who haven't permitted you is called spamming, and it's also unlawful.
When you employ a commercial email list, you're putting yourself up for failure. They start marking your emails as spam because they didn't opt-in to hear from you. As a result, your email delivery rates will drop, and your messages will begin to travel directly to spam bins, where they will never be viewed or opened.
17. CLEAN YOUR EMAIL LIST:
You'll get more excellent open rates if you remove people from your list who haven't opened your email in a certain amount of time. How? Because you're only sending to those, who are genuinely interested in your product or service.
You also lower the chances of an inactive subscriber marking your email as spam, which might lower your delivery rate. It is suggested that you sanitize your email list at least once every six months.
18. AVOID A NO-REPLY EMAIL ADDRESS:
Sending an email with a no-reply address is never a good idea. And the reasons are self-evident:
A no-reply email address reduces the likelihood of delivery.
You are more probable to be flagged as spam as a result of it.
You're giving your consumers a bad experience by not enabling them to reply to your emails.
Instead of noreply@domain.com as a reply email address, have it come from a natural person like customerservice@domain.com. In any instance, make sure you have someone actively handling this email account to guarantee your clients' questions are addressed promptly.
19. TEST EMAILS BEFORE SENDING:
Before selecting "send," compose yourself a test email and verify for the following crucial email marketing elements:
Email is shown correctly.
Images are being loaded.
You have alt text for your photos (this will tell the reader what the image is about if it doesn't render).
There are no grammatical errors.
Your call-to-action buttons and hyperlinks take you to a live page.
It looks great on both a laptop and a mobile device.
20. A/B SPLIT CHECK YOUR EMAIL CAMPAIGNS:
Anyone may create a marketing email that is opened and clicked. On the other hand, split testing is essential to provide your consumers with a memorable email experience.
To get your creative juices going, below are a few email test ideas:
Messages with various topic lines
Picture in the email vs. no image in the email
A call-to-action button in a different color
The hour of the day
What is the difference between a short and a long subject line and email message?
From whom the email is sent — a person's name, customer service, or your company's name
TAKE YOUR EMAIL MARKETING PRACTICES TO THE NEXT LEVEL:
Email marketing doesn't have to be a pain. If you haven't yet chosen the correct tools to make email marketing a breeze, be sure to check out the email marketing tips listed above.
Now that you've learned the most critical email marketing best practices, it's time to gather all of the resources and tools you will need to become an email marketing expert quickly.