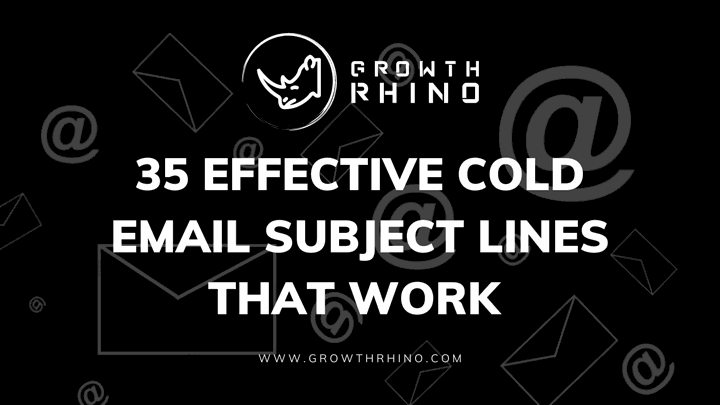 Every sales team is finding strength through sending emails. Most of the emails sent are a part of their cold email marketing and reach prospects that do not have a preexisting relationship with the businesses. To ensure these emails are legitimate, their cold email subject lines must be authentic and impactful. Did you know that almost 35% of the recipients open emails based on just their subject lines? With an effective subject line, not only will they improve their open rate, but they will also scale up their reply rate by 100%. That said, we would like to break down the best ways of crafting short and focussed subject lines in this article.
What is a cold email?
A cold mail is a sales message sent to a prospect who does not have a prior relationship with the business. The content of the message is the sole initiative for them to respond to you as you reach out to them. An ineffective cold email leads to a chance of decline in your response rates. In order to ensure that your clients would respond, marketers and businesses need to craft the entire content meticulously, emphasizing and capitalizing on its sales email subject lines.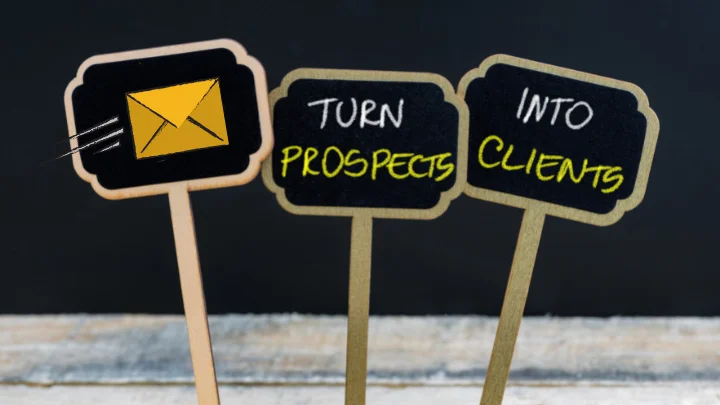 The cold emails are mostly darts thrown in the dark with no definitive results of their outcome. The results entirely depend on how the campaigns are conducted and what effective measures are taken. With our help, you can explore perspectives and undertake proven techniques toward cold emails and scale up your next cold outreach campaign.
Which marketing emails do people open more frequently?
Cold email outreaches only get successful when they do not interrupt the recipients too much with pitches and advertisements. The email might be special for you, but for the recipient, it is just another email. Remember that you want to reach out without seeming too pushy or being a nuisance. There are certain tactics that marketers can practice to increase the chances that their prospective clients open and pay attention to their emails.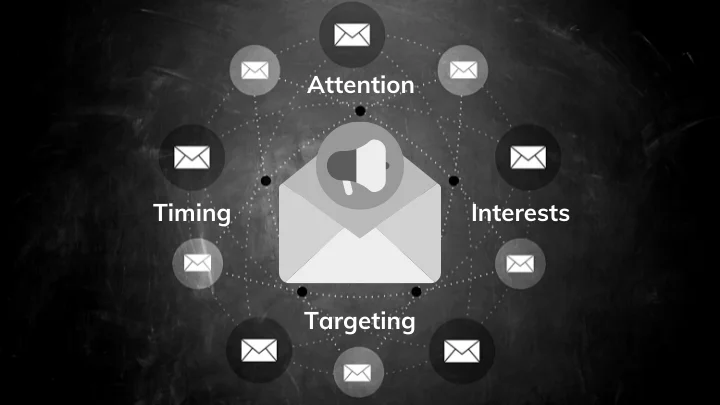 Attention:
The very first goal of cold email marketing is to gain the recipient's attention in every way possible. A well-crafted email has content that is precise, focused, and promising. It also has a very attractive, short, and appealing subject line. The sender's name is also authentic, and the communication covers every point that the recipient must be aware of in the first place.
Interests:
You can make the recipients interested in your business only if you know them well. You can do this by starting your email with their name and adding a few interesting lines about their favorite sports or entertainment. This can greatly help with your email personalization skills, and as a result, your recipients would regard how much your business thinks and knows about them.
Targeting:
This is tricky because your emails are only effective if they reach the right audience at the right time. Any prospect that does not require the business offering must not be subjected to receiving the emails. This would affect the email deliverability as well as the open rate. The right targeting will help you invite in more replies and initiate an effective email engagement.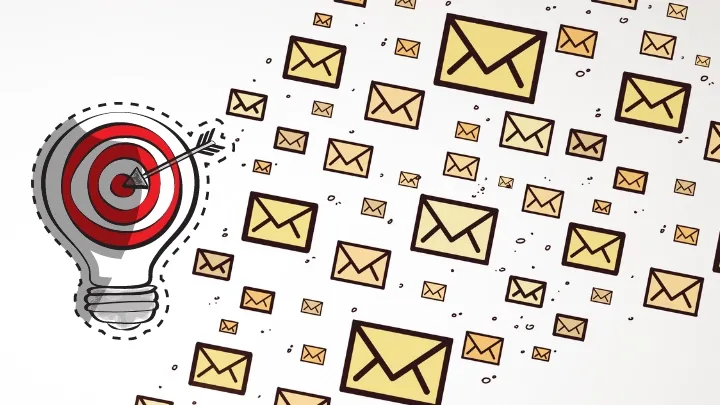 Timing:
There is a scientific explanation behind sending cold emails at various times and various days of the week to attain the best open rates and receive responses. Reply rates are around 45% if you send emails in the early morning between 6:00–7:00 AM and in the evenings around 8:00 PM. Tuesdays witness the highest open rates as compared to other days of the week. Saturday is also an excellent option to go by.
How can businesses benefit from cold emails?
Sending cold sales emails is a game of numbers and other combined factors. When a single email is sent, the rate of success might be negligible. But when sent in bulk, there's a relative spike in their performances. Marketers have found that cold emails are the best step to initiate engagements. And here are some benefits of sending cold emails.
Cold emails reach the inboxes:
Many recipients spend their entire day in their inboxes, and that's exactly where these emails greet them. If the emails are crafted by taking the right measures, they won't trigger any spam filter and more likely derive replies from the targeted recipients.
Cold emails are persistent:
The emails will get the recipient's attention only when they land in their inboxes at the perfect time. But if the same message were to be conveyed through Facebook or Twitter, some audience might miss it.
Cold emails are scalable:
You can send cold emails to a much larger audience than expected. With a simple click of a button and a rightly planned automated campaign, the emails can hit bulk inboxes, gaining just the right mass outreach.
How do you create the perfect cold email subject lines?
The perfect sales email subject line is what it takes for the email to get opened and gain responses. A plain subject line would make the email go unnoticed in the sea of emails. On the other hand, a great subject line would challenge them and pique their interest in reading the email and knowing more about what it contains. The content might bear answers to some of the recipients' pain points, intrigue them with the business offerings, or even inspire them to buy their products. But unless an emotional bond is built with them, establishing an engagement will be more challenging. So here are the specific traits of how the perfect subject for a cold email should be:
Keeping it short and sweet:
With multiple devices coming into play, the length of the subject line varies across mobiles, desktops, and tablets. A perfect one-liner sales email subject needs to be created while keeping this in mind. On average, a 60-character long subject line can be written before the service provider can cut it off. It is advised to keep the subject line 41 characters long for an effective cold email to enhance its visibility across all the devices.
Make personalized subject lines:
Incorporating the prospect's name right within the subject line is a clever way of personalizing the campaign. Also, recipients do not always find it feasible to respond and interact with big brands and companies and avoid emails from their official sales departments. Instead, to kick-start the engagement, the reps can take the personalized approach and use their emails to give the conversation more of a human touch.
Grabbing attention:
The content and the subject lines are the very first thing that determines if the emails are going to get opened or not. An interesting subject line is the very first hurdle to cross. To make it attention-grabbing, you can state recent news, industry statistics, a question about a key project, or most importantly, their opinion on a specific subject. There will be much time available on hand to pitch the product. The main aim at the beginning is to grab their attention and draw necessary engagement from their side.
Offering value solutions:
There might be high chances that your target prospects are already looking out for identical products like your business is offering. If the requirements align, you need to find ways to pitch ideas on how you can free up your prospect's budget and help them reach their goals faster. These methods provide value to them, and you can gain their attention faster by highlighting these values excitingly in the subject line.
Creating urgency in the minds:
Most of the campaigns use time sensitivity as a common filter to prioritize the emails reaching the prospects. There might be instances where the prospects might not be interested in making a purchase right away. But a limited-time promotion may just spark their desire for the interesting offer. Creating urgency in the customers' minds drives the recipients to open and read the emails. However, applying this all the time might annoy them and make your offers less credible. Remember to time your offers accurately to keep their effectiveness.
Avoiding click baits:
Besides annoying them with unnecessary urgency, creating email subject lines that do not live up to the expectations of the email contents can also irritate the prospects. That is something you want to avoid. It can lead to the domain getting flagged as spam, drastically affecting the business's reputation. To ensure this doesn't happen, it is ideal to cross-check the email body against the subject line so as to avoid triggering any spam filter.
Including keywords:
Prospects also filter their emails and inboxes based on the keywords that the emails contain. Having certain important keywords within your email body can lead the prospect to keep the email in their inbox for review later. To hit the bull's-eye of having the right keywords, it is ideal to A/B test the emails. This way you can improve the right words that would positively impact the open rates.
Here are 35 subject line examples that will take your email to the next level:
After knowing what to do, when to do it, and how to do it, refer to our complete list of 35 effective cold email subject lines that will make your every email count.
Introducing myself:
This is a very basic yet universal sales email subject line that works across every situation and in any department. It is a very smooth way of getting into the radar of the email recipient.
Can you help me?
The effect of this text mostly probes the recipient to agree with you for doing a favor. Human beings are altruistic, and asking for help in your sales email subject line will work in most cases.
A quick question:
This is one of the best subject line examples, known for its ability to work in most situations. Also, it needs to be very relevant to the recipient and their circumstances. The word "quick" will work as a reassurance factor that your email will not take much of your recipients' time. Besides this, asking a question is also another way of asking for help from them.
Hoping I will be of help:
Here is where the previous trends are completely reversed. This subject line assures the recipient that you are not here to sell anything but can help them solve their pain point. There are high chances that they do not realize this in most cases, but this is of the highest impact when they do. These types of cold email subject lines can get faster replies.
Ideas for the pain point:
Such subject line examples can be used generically. But there are cases when using it specifically to highlight certain pain points can be very effective. Also, if the email can be timed perfectly, there are maximum chances of earning an immediate conversion.
Nice to meet you, [NAME]:
This is a technique that is used even if the person is not known to you personally. This cold email title compels them to learn you, even if it is just by your first name. This trick is most effective for cold outreaches.
Feeling overwhelmed? I'm here to help:
If your business addresses and deals with relatively complex and challenging concepts, this subject line is going to work wonders for you. It helps you establish authority over others, and you might be lucky if you send out your email perfectly timed.
I noticed you are also interested in the same topic:
By this subject line, it is not necessary that you actually would know about their interests. This is a stepping-stone to start a concrete conversation on a topic that might be mutually relevant.
Did you find what you were looking for?
This is a situational cold email subject that must be used meticulously. It must only be incorporated if you have met the person before and if they have visited your website previously.
Are you available?
These kinds of cold email subject lines straight-up ask for your prospects' time for setting up a meeting.
We met at [LOCATION]:
This email subject line works wonders if you have already met your prospect earlier in some networking event, a tradeshow, or a demo ground. This line can be used multiple times for as many times as you meet your prospect. Such sales email subject lines can also call for using some personal details too.
Will I see you at [LOCATION]?
This subject line is a mild reversal from the line stated above. If there are chances that your prospect might be attending some specific meeting in the upcoming days, this line will work best.
I can make your life statistically easier:
You can share this line by attaching a few interesting stats about how beneficial your offerings can be for the email recipients. If the stats are relatable, the email will be a great hit.
Let me know if I'm mistaken here:
It is by human nature that people love correcting you when you commit mistakes online. This tactic works very well for individuals who have a know-it-all attitude and can initiate a conversation this way.
Let me be real:
This cold email first line is a personal favorite of many sales representatives actively involved in the email campaigns. This subject line paves the way for the mail body that contains a few seldom-spoken truths about the industry you are in. It can also include pain points that the prospects often face but fear to speak out loud.
I loved your recent work:
Through this line, the senders ensure that the emails have insights into the prospect's lives and contain very recent and valid personal information about their whereabouts. Calling this out on a subject line highly ignites their interest, and they are bound to open your email and hear what you have to say.
I heard you are an expert on the [TOPIC]:
This is a flattery email that can help you establish a good conversation with any client. A line like this would imply how great a reputation your prospect has, and it gives them a feeling that businesses want to know more from them.
Are you available on [DATE/ TIME]?
This is a direct subject line and needs to be used when there is an expected meeting in the timeline. It can be directly asked.
Would love to meet you on [DATE]:
Through this line, the prospect can be made to feel that they are doing a favor by meeting you in person. This tactic normally pays off well.
Content Title:
It is the best cold email subject line if you are confident about the content of your email. A good content headline gives a head-start to the campaign. The prospects open up the email and go through what's written in it.
Giving numbers:
You can reflect the ideas in numbers, and numbers are always good in marketing. If the prospects get a rough idea about the number of solutions they can get, it will interest them instantly.
Thought you might be interested in the whitepaper [TOPIC]:
The term "whitepaper" ignites more gray matter cells than any other keyword. When using this idea, the offering and the email must be well detailed, well researched, and well explanative. This is what is going to make a great subject and leave a good impact.
Are you interested in blogs?
This is an appeal for viewing interesting content that you have produced and can serve as the best email subject. It is good to use this phrase when you have a large archive of content you want your prospect to review.
Are you interested in the seminar?
This cold email subject line helps the recipients to build interest in the brand. To compel them to sign up for the same, you can include prospective topics that will be covered.
Next steps!
This line can be used in the follow-up emails to explain the possible next steps that the prospects need to follow. If the prospect has not replied earlier, this is a good trick to solicit for their answer.
Can you spare 5 minutes from your hectic schedule?
This is used when you usually do not receive replies. Letting them know that they are busy will establish an empathetic connection with them.
I'd love to receive your feedback:
This serves a lot more purposes than it sounds. It helps get you the attention you've failed to receive initially or gain suggestions on things that you can improve on. This will not annoy the prospects and will also boost open rates.
Can we work together?
Here, the name of both the companies can be used together as a collaborative measure. This is a decent angle to bring brand recognition.
Not interested in this topic?
With this line, you can verify if they are interested in your emails. You can then plan the further campaigns accordingly.
Are you satisfied with this strategy?
This is a direct yet simple query put in a subject line. If the prospect is satisfied, they may not respond. But if they need more solutions, they can be inspired to respond to you.
Last chance to claim the offer:
If you had a particular offer and the prospects had ignored it, it is ideal to remind them one more time with a personal email. It is better to mention everything in your last reminder.
In case you change your mind:
If it is time that you stop pursuing a prospect, it is good to let them know. Please leave your contact information in case they feel the need to call you.
Have I assumed correctly?
With this line, you open more doors for your prospects to reply to your emails. It can also lead to conversions.
Consider these ideas before you leave...
This is the last chance to hold back the uninterested prospects. It showcases the range of content and ideas that you still have in your bucket and which can be considered.
Real quick... I just forgot something before leaving:
When the word "quick" appears in the subject line, the sender is assumed to be more human. It is also effective in increasing the open rates.
Conclusion:
With these cold sales email subject ideas, crafting different subject lines has just gotten easier than ever. It will streamline your outreach efforts, help you reach your target audience, and you can also draw in reports about how well the emails performed. This will also help to refine your strategies in the future. But without a subject line that strikes the recipient's attention, the campaign will not gain your desired success.
Your emails are the most powerful tools that you can use to acquire new leads and prospects. Make sure you put in your best efforts to make them the highlight of any inbox.