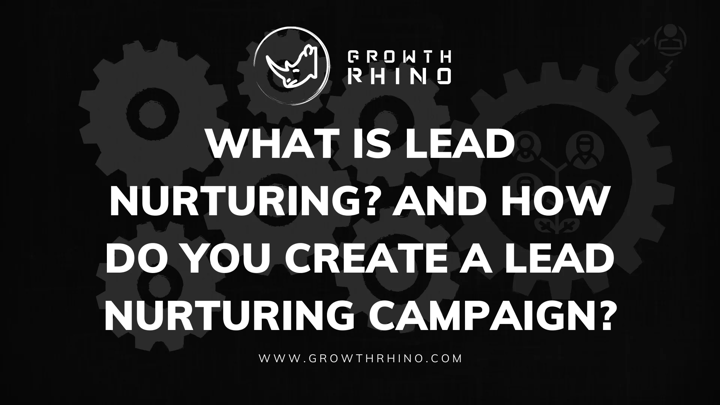 Leads are everywhere around the internet, and businesses need to collect them in the right manner for the future. Bringing in leads requires good understanding, and converting them needs the right lead nurturing strategy. A lead can be absolutely anything for businesses that run and function online. Any information shared anonymously on your website could be a qualified lead who is interested in communicating with your brand. Therefore, brands and companies must be proactive enough and take up the lead nurturing process in a way that will help them build prospective relationships with the leads.
As the entire process of lead nurturing works on a personalized ground, you need to design your own communication style to suit everybody on an individual level. Every campaign content, right from the emails, digital ads, to direct emails needs to be customized. This is how the leads are assured that your brand has the solution to their problems.
This process proves to be very beneficial, as more than 35% of the B2B marketers today have a lead nurturing campaign strategy. Leads that are nurtured contribute to 47% larger purchases than the ones that are unnurtured. This means lead nurturing can lead to a 20% increase in sales opportunities. But even then, just a small percentage of marketers nurture leads, not understanding their long-standing benefits.
What Is Lead Nurturing?
Lead nurturing simply refers to developing and maintaining relationships with the leads interested in buying the brand's offerings. But it has a little more to it than this. The sales lead nurturing process involves sending personalized and relevant content to prospects and customers throughout every stage of their buying journeys. This process can be automated, and desired email nurture campaign can be designed for this specific purpose.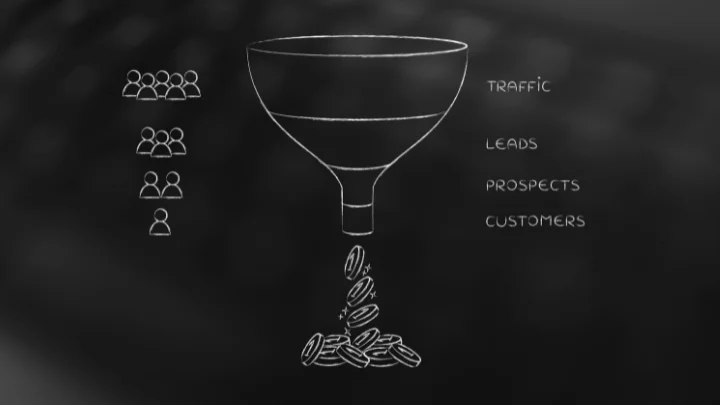 The effective lead nurturing campaigns involve the business in sharing its systematic materials to the prospects that would slowly yet steadily bring their attention toward the business. Sending them marketing materials at regular intervals will make them interested to know more about what your business does, and they will want to work with you. It is necessary to understand their buying stage and what should be sent when. Any wrong content at the wrong time will push them further back into the sales funnel.
What Is a Lead Nurturing Campaign?
After you have fully understood exactly what is lead nurturing, the next step is to know what a nurturing campaign is all about. The email lead nurturing campaign is a completely automated and personalized process that marketers use. They take into consideration a buyer's journey and try to affect their buying decisions in a positive manner. These campaigns are very particular and targeted toward individual customers and are customized to help the prospects understand that they are valued. The recipients of the emails often receive actionable insights that drive the business's sales.
Why Is Lead Nurturing Important?
As we have already covered the basics, your business can now leap from lead generation to lead nurturing. The right implementation of the nurturing process is not an easy task, and the business needs to be very attentive while doing so. There has to be a carefully well-thought plan, which must be executed to benefit the leads and maximize their conversion opportunities. With that being said, the ends would, of course, justify the means. Crafting a great lead nurturing system can give your business the following benefits:
1) Generating higher-quality leads: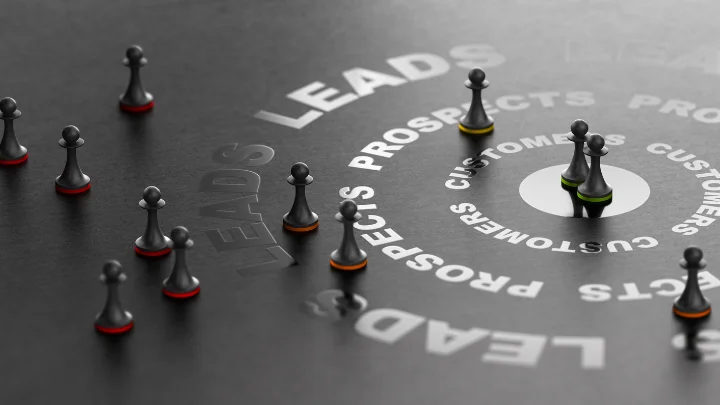 Without building trust in the brand and its products, 79% of lead generation campaigns fail. Only 27% of the leads legitimately qualify to buy the products; hence most of the efforts taken would be in vain. To begin with, the business must focus on helping the prospects understand the relevance of their product and service. This way, they will understand your products' or services' value to them. Once they do, they will be your repetitive buyers who are going to build a strong relationship of trust.
2) Improved ROI:
The lead nurturing steps might involve much cost in arranging and implementing the strategies, but they benefit the business much more in the long run. With effective implementation, you can achieve higher results and get better-qualified leads, which not only increases customer loyalty but also boosts your ROI.
3) Customer loyalty:
Driving sales through an email lead nurturing campaign is a great idea, but your main target as a business must be to retain existing customers. This way, there will be less resources spent and more revenues earned. It will be a waste if the customers run to your competitors right after you have spent a huge deal in acquiring them. With the right techniques, you can gain the desired results and make your highly valuable and loyal clients stay with you and your business for a long time.
How Do You Create a Lead Nurturing Campaign?
When you are using marketing automation to design your lead nurturing campaign strategy, utilize the help of these most effective ideas. The steps below are specifically designed to make your lead nurturing strategy a success.
Segment your audience: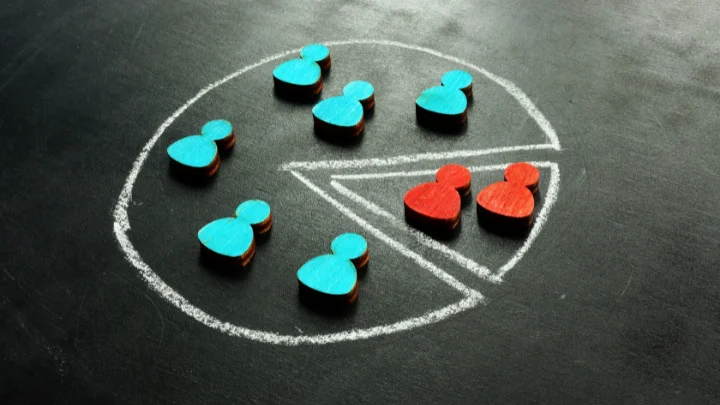 There might be a great chance that your business has more than one type of customer. Hence, it is very irrational to market your products to only one type of buyer. You must cover all your customers to expand your reach. So your lead nurturing campaign strategy must focus on the same. Understand whom you need to nurture actually and how it will benefit your business. It is the first step toward defining your target segment. Once segmented, you can create campaigns that suit each specific type of target, and they can rightly respond to your customized efforts.
Send out something valuable, not a sales pitch:
It is not necessary to bump somebody with a sales pitch right at the moment they get converted as a qualified lead. You should strictly avoid forcing a demo or a quote on your audience from the get-go. Instead, they must be nurtured and guided to make them go further down the sales funnel. They must be prepped to be converted as a customer. Try providing actual value instead of just showcasing your product as the best out of the rest. You can include certain content like webinars, white papers, or even e-books to leave an impact. It is not even necessary to create new content every time you're nurturing a lead. You can just use the content backlog that you had already prepared for the nurturing strategies. If the content had successfully nurtured leads previously, there are high chances it will be effective and beneficial to use again.
Set objectives and goals for each email:
Now, as you already know, you must send sales nurturing content and not sales quotes. So you must have a basic understanding of what content to send. You should also know the purpose of the content that you're sending out. You should be picking out the ones that will appeal to your audience and motivate them to move closer to the final buying stage. You can create charts with all the goals and offers listed, along with a CTA to entice the user to take up that offer. This is a great way of organizing and implementing your lead nurturing campaign strategy. You will be directed gradually toward the final step of your sales' closure.
Set up a timeline for the emails:
Every business has its unique sales cycle, so they must optimize their lead nurturing campaigns in the following way. The ideal campaign must involve sending at least 2 to 3 emails to prospective clients, and the emails must be ideally spaced in between and must not look too pushy. It is necessary to not rush into sales, and you must be patient enough while executing a lead nurturing campaign.
Evaluate the success and optimize:
While your campaign is running, make sure to test it every now and then to understand its success rate. Experiment with the offers you are sending out, and check the subject lines and the CTAs within your email. Try to experiment and deliver better lead nurturing results. There is always room for improvement, so keep on tracking, analyzing, and improving the campaigns.
Conclusion:
There are many forms of lead nurturing, but the most popular and effective one is email marketing nurture campaigns. It can be best done by implementing email marketing automation. There are certainly other types of methods applicable too. You can pick whichever method suits your business best, but don't consider the lead nurturing process as an option.
Today it is an integral part of any business. Businesses need to essentially take this up, work on it, and implement it. It will help them close the sales more effectively with better ROI and a more trusted customer base. All you need to do is to design strategies that work best for you. Further, the key to success is having high-quality and clean data with you. With all this, you can eventually identify and venture into newer markets, understand the trends and behaviors of prospective customers, and make the best out of the data you have in your hands.