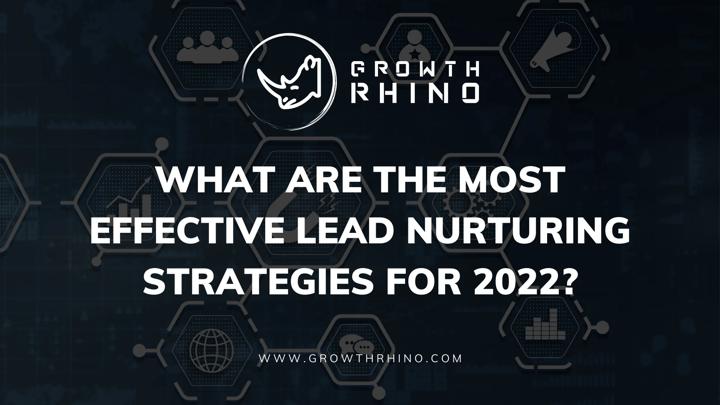 A drastic shift in consumer behavior has made enterprises transform their B2B marketing campaigns over the past decade. Gone are the days when businesses used to rely on catalogs and brochures for building brand image.  
Startups and SMBs of today's era use digital marketing campaigns to generate and nurture leads. However, converting leads into potential customers seems tricky to many due to the rising competition in the market. 
This is where a lead nurturing strategy comes into the picture. According to a survey conducted by Statista, almost 35 percent of the U.S. marketers believe that creating a lead nurturing campaign helps them improve customer engagement. 
In this blog, we will unveil the perks of nurturing leads, challenges that lead nurturing can overcome, and some lead nurturing strategies enterprises must follow to thrive in the market. But before moving further, let's understand the definition of lead nurturing. 
What is Lead Nurturing? 
 In Layman's terms, the concept of lead nurturing revolves around the idea of delivering the right message at the right time to the right person. It is basically a process of engaging your target customers by sharing meaningful information and maintaining a healthy relationship at every stage of the sales funnel.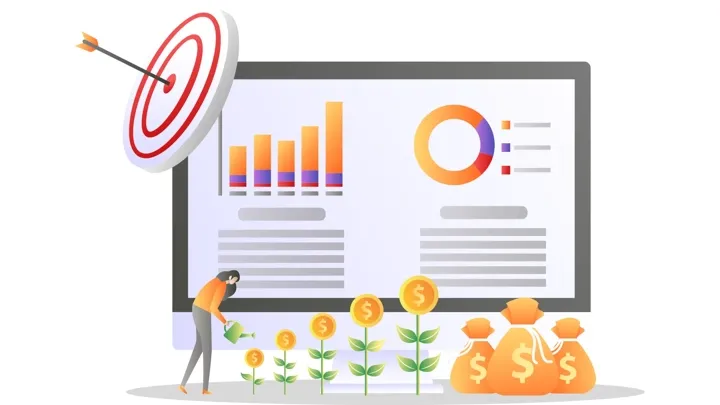 Nurturing leads play a critical role in transforming prospects into customers. Though nurturing leads offer a plethora of benefits, many marketers may hesitate to adopt a lead nurturing strategy. So it is crucial to understand some benefits of adopting a lead nurturing strategy. 
Perks of Adopting a Lead Nurturing Strategy:
Following are some noteworthy reasons why B2B marketers must adopt a lead nurturing strategy: 
Improves ROI:
As per a recent report by the Annuitas Group, nurtured leads make 47% larger purchases as compared to non nurtured leads which clearly indicates lead nurturing motivates bigger purchases. Implementing a lead nurturing strategy shortens the sales cycle which increases sales volume. The better the sales volume, the more will be the ROI.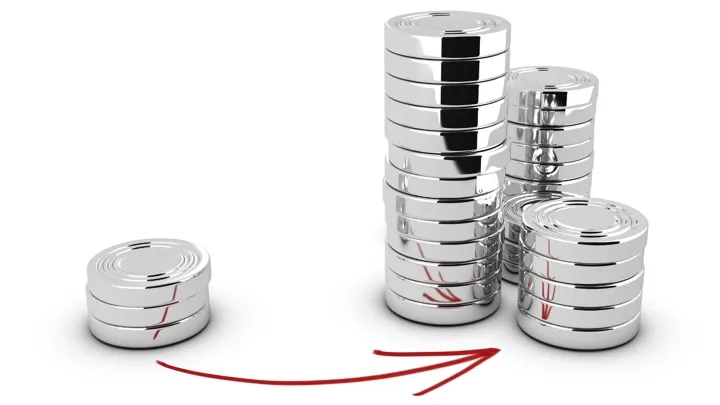 Enhances Customer Loyalty:
Implementing lead nurturing strategies help businesses acquire loyal customers that not only repeat engagements but also become advocates for your services. Sharing relevant information with clients and sending follow-up emails help businesses build brand image and earn customer loyalty.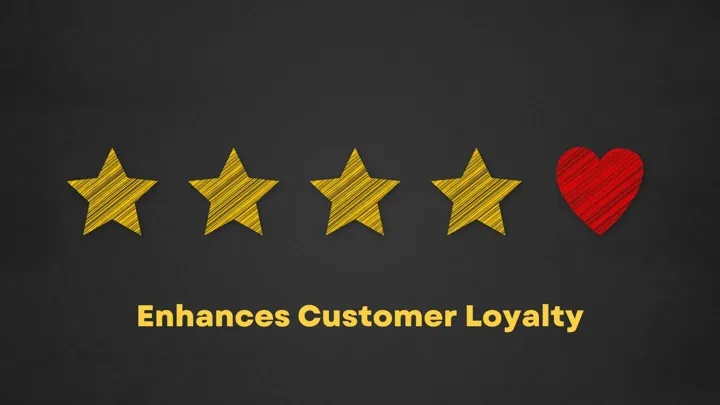 Challenges that Lead Nurturing can Overcome:
Businesses could overcome the following challenges by implementing a lead nurturing strategy: 
1) Inactive Leads: The presence of countless dormant leads in the database. 
2) Longer Sales Cycle: Customers take a lot of time before making a purchase decision.  
3) Limited User Engagement: Many people leave web pages within just 10-20 seconds, as per a report. 
4) Poor Tracking Mechanisms: Many businesses find it difficult to track multiple sales tactics.  
Most Effective Lead Nurturing Strategies for 2022:
Businesses willing to improve their sales volume must implement some effective lead nurturing strategies to make a mark in 2022. Below-listed are some top lead nurturing tactics enterprises must use to enhance customer engagement: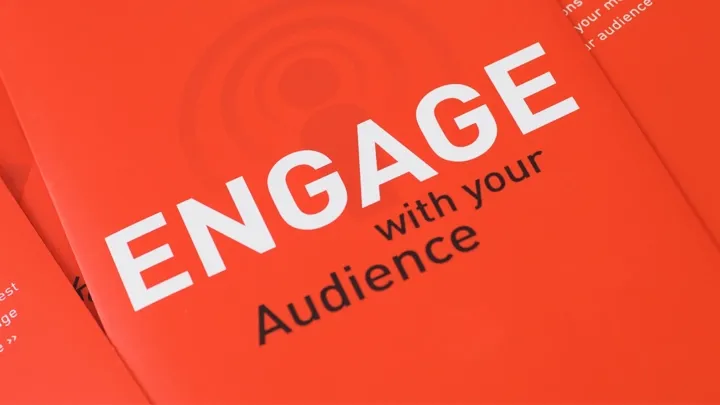 1) Create User-Oriented Content:
Developing targeted and valuable content can help you grab user attention. Businesses must understand their buyer personas in order to create user-oriented content for different audiences. Buyer personas could be easily identified using some marketing automation platforms. The content must be designed considering some specific characteristics such as goals, interests, marketing triggers, and objectives.   
2) Follow Multi-Channel Distribution Process:
A multi-channel distribution process involves distributing your content with the help of numerous tactics like email marketing, marketing automation, social media platforms, direct sales outreach, paid retargeting, and many more. Though the process of using all such distribution techniques varies significantly, it is recommended to hire a full-fledged social media team for the proper implementation.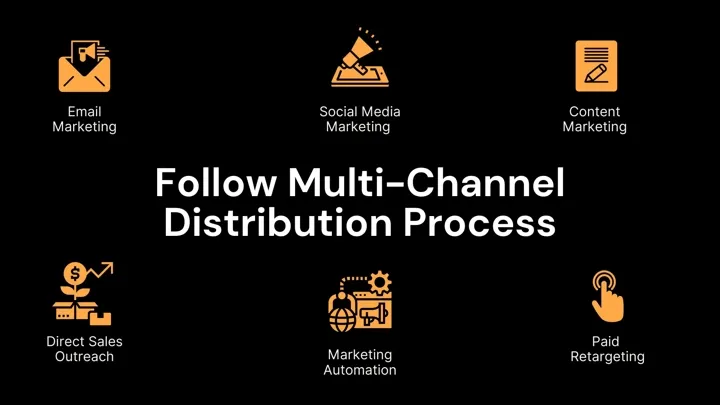 3) Adhere to Multi-Touch Marketing:
According to a report, prospects receive at least ten marketing touches from the time they become aware of a company till the time they convert into customers. In addition to running email marketing campaigns, businesses must use various forms of content such as blog posts, whitepapers, direct emails, social media posts, etc. to nurture their leads into customers. 
4) Create Follow-Up Strategies:
Creating a follow-up strategy is one of the best ways to convert prospects into qualified sales opportunities. A timely follow-up is more effective than cold calling as you may know exactly what prospects are searching on the basis of their recent browsing activities. Moreover, the chances of lead conversion are extremely high when a prospect is connected immediately or on a timely basis. 
5) Run Email Marketing Campaigns:
The personalization of e-mails emerged as an effective lead nurturing strategy in the past ten years. According to Accenture, approx. 41% of consumers switched businesses over the past few years due to the lack of personalization. Businesses must send triggered emails to deliver the right message at the right time to the right person.  
6) Design Lead Scoring Plans:
A methodology that is used to rank prospects against a scale that demonstrates the perceived value each lead represents to an organization is known as lead scoring. Building a lead scoring plan could help you identify when and how to address a prospect with relevant and timely communications. Moreover, you can also recognize which leads should be nurtured and which leads should be followed up directly by a sales representative.  
7) Streamline your Marketing Efforts:
Streamlining multiple marketing efforts could help you improve customer retention. It is mandatory to create an SLA( Sales & Marketing Service Level Agreement) so that two teams can hold each other accountable for effectively nurturing leads into customers. From shared responsibilities to team expectations, several details must be mentioned in a Sales & Marketing Service Level Agreement.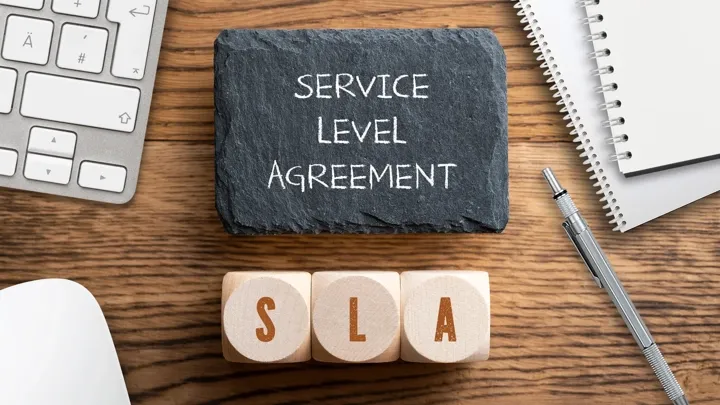 Wrap Up:
To conclude, adopting lead nurturing strategies listed in this blog post could make your marketing efforts more powerful and effective. In addition to that, lead nurturing statistics shared above also depict that implementing lead nurturing strategies could turn out to be a lucrative idea for your business. But according to Roberto Garvin of Mofluid, "A single technique does not work for all leads". So it is highly recommended to choose and execute a lead nurturing strategy that suits your overall cost and business requirements.