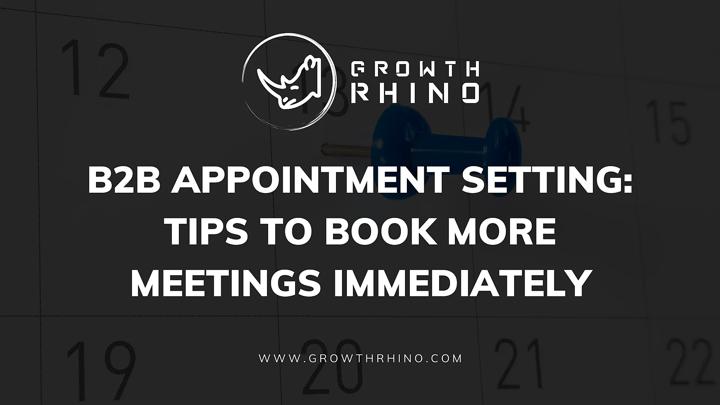 If you do not arrange for a face-to-face meeting in a sales process, closing a deal automatically becomes difficult. And, when it is about B2B deals, setting an appointment becomes all the more important. Since businesses are well aware of the changing trends, you need to get in front of them and convince them about your product. Having excellent persuasion skills is also essential. Therefore, salespeople and marketers should be skilled enough to schedule an appointment to negotiate and discuss key points upfront. Though it is a challenging task, you should be focused on connecting with the right decision-makers and get them at ease quickly for setting an appointment.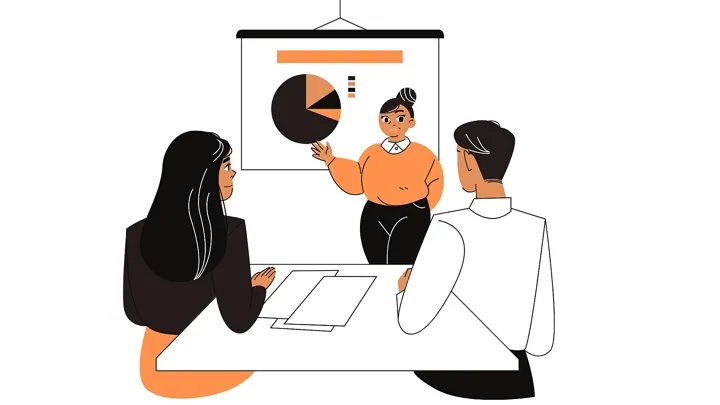 In this article, we will take a closer and more detailed look into how to book an appointment with your client almost immediately after you open business talks.
What is B2B Appointment Setting?
Appointment setting is a key skill for finalizing B2B deals successfully. B2B appointment setting means when you directly set up a face-to-face sales meeting with the client to discuss the deal's key points and negotiate if required. But how to get appointments in sales?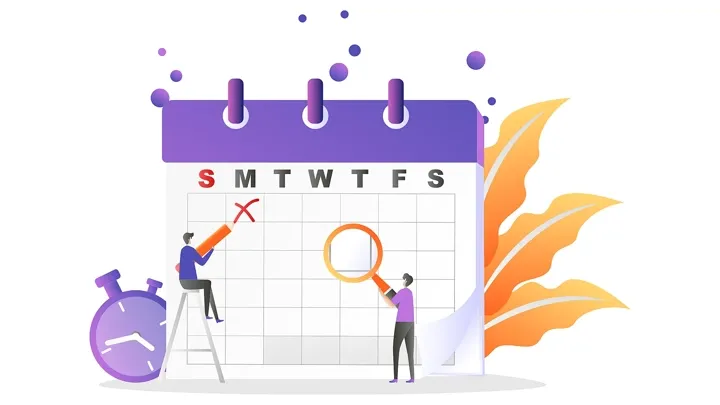 Setting up an appointment for a direct meeting is undoubtedly a tough nut to crack. Since it is the last step where the hammer is finally blown, it is crucial to follow the right path and take measured steps. As a marketer, you should be able to convince and encourage your potential clients to join a face-to-face meeting to keep things clear for both parties. The chances of reaching your sales target significantly increase if you set up an appointment during a sales process.
How to "Sell" a Meeting?
Setting up an appointment requires a special ability because it involves top executives who are usually busy and unavailable. So every salesperson should possess this skill for a successful sales process. If you can convince the client for a sales meeting, you can eventually convince them to buy your service or product. Getting your client to attend a meeting highlights your capabilities and shows that you have successfully grabbed your prospect's attention. 
Again, the process of selling a meeting needs a lot of sweat. Once the appointment is finalized, you have to present your service or product in such a manner that it looks relevant to the client's needs and also values the client's requirements.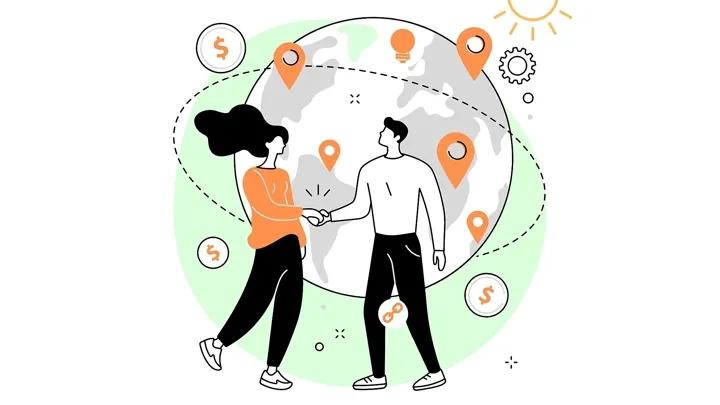 The hard part about setting up a meeting is that you need to provide enough solid reasons to your client and explain why listening to you is worth their time. Give a good summary of what you expect to cover in the meeting and explain how the appointment would help them understand their service or product better. Now that you have their time, make sure to use it to the maximum potential. Avoid bragging about unnecessary topics in the meeting. Such talks can divert you from the primary intent of setting up an appointment. The difficulties will multiply if you fail to set up a meeting, automatically lowering your chances of closing the deal. Hence, setting sales appointments is vital for a successful deal.
Should We Use Cold Call or Cold Email When Trying to Set Sales Appointments?
When it is about closing a deal, salespeople use the best methods to set appointments or meetings with the client. Among them, cold call and cold email are two widely used methods in the entire sales process. Now you might ask which the most effective method is, and the answer is both methods work well and are valid, depending on the situation and need of the hour. There are certain factors and conditions where one method can provide better results. Hence, both cold calling and cold email approaches are equally helpful.
Here are some key factors that can help you decide which method is appropriate for you:
Urgency:
In case of an urgency where the deal needs an immediate response and you need to act quickly, setting up the meeting over a phone call is the best option. But if there is no hurry and there is enough time for closing a deal, email is the best approach since it is a more formal and decisive method.
Customer Behavior:
Customer behavior, their needs, and reactions are crucial factors that sales teams need to study. When you know how your client will respond to a particular action and understand their requirements well, you should select a method accordingly. It makes making prompt decisions easier.
Miscellaneous Methods:
Apart from the traditional methods of cold calling and cold emailing, there are many other ways to approach your client and set up a meeting. Remember that the more options you have, the more you can explore them safely. One of them is being interactive through social media since it is a crucial communication platform. Try to communicate with them through LinkedIn, Facebook, and other social media platforms. As soon as they respond, create an invitation email, ask for booking an appointment, and you are good to go.
Appointment Setting by Email: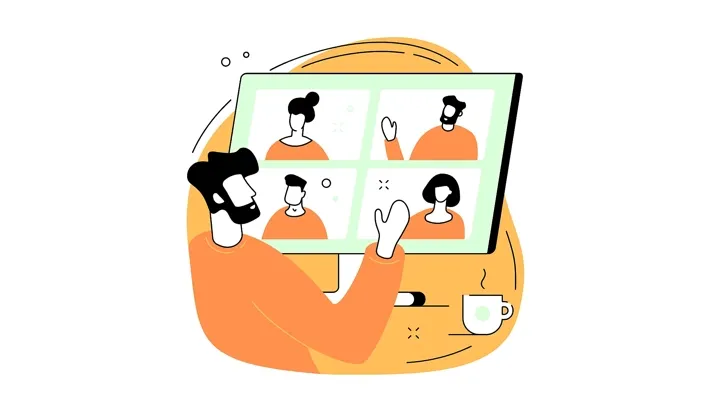 When you decide to set up an appointment or a meeting through an email invite, make sure you are clear with your requirements and know the recipient well. Knowing what to write and whom you address can bring you immense success. Having knowledge about the issues the client is facing will help you present the solution accordingly. With this, you have already taken a step forward, and you will be able to write quality content and convince them better. Here are a couple of tips to write a solid email for setting up an appointment.
Personalize the email content. It will highlight your interest in the client and show your efforts towards them. 
Create high-quality content relevant to the client's problems and value their requirements.
Apart from the content, the subject line should also be attractive as it is the first thing the recipient would notice in an email. Avoid using weak openings since the chances of them getting ignored are pretty high. Instead, start solid and get straight to the point. Respect the client's time boundaries since they are busy people. In short, the simpler you stay, the better it is. 
Study the client thoroughly and design your content accordingly. Briefly describe the various benefits of your service or product for the client. Then ask for setting the appointment so that you can explain everything in detail and why this purchase will be worth their time and money.
Finally, add a CTA or call to action for the recipient to clear the next steps. The options may include:
To set up a meeting to your online calendar through a link,
To give you a call for further discussion,
Send a response to the email you sent.
Appointment Setting by Phone: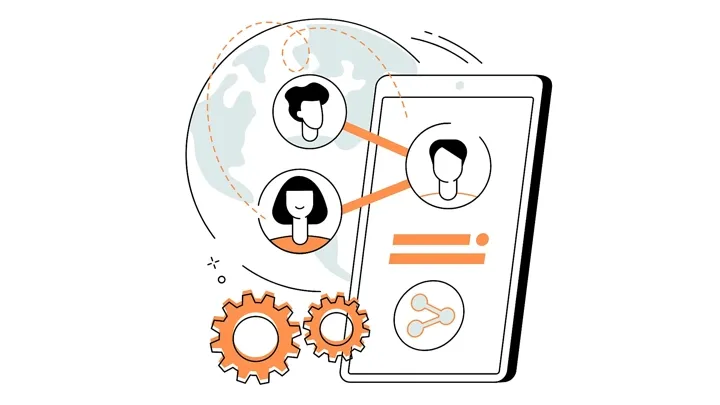 The idea of setting up an appointment through a phone call might sound ineffective due to the busy schedules of the clients, but it is eventually gaining a lot of ground and popularity. Where emails need a lot of follow-ups, the sales call is an easy way to connect with your clients. Also, with new GDPR laws coming in soon, sending cold emails will get stricter. According to the new rules, the privacy of every user would be increased, and emails from channels that are not subscribed would be blocked. This protection would mean a huge loss for cold emailing, but it will increase the relevance and importance of phone calls. However, handling phone calls will also require a skill since you will be calling busy people. You will have very little time explaining your power points, so you need to make the most out of it. Even if your main aim is to promote your product or service, make sure to give the client undivided attention. Listen to what they say, analyze their pain points, and provide solutions accordingly.
Though this method needs precision, you still have a lot of scope to achieve positive results. 
What to do once you have set a sales appointment?
Once you have successfully set an appointment with your client, you might think the job is done. But the other part of the job begins from here on. You need to keep your client interested in the upcoming meeting. Your commitment towards your clients will help them stay and join the meeting.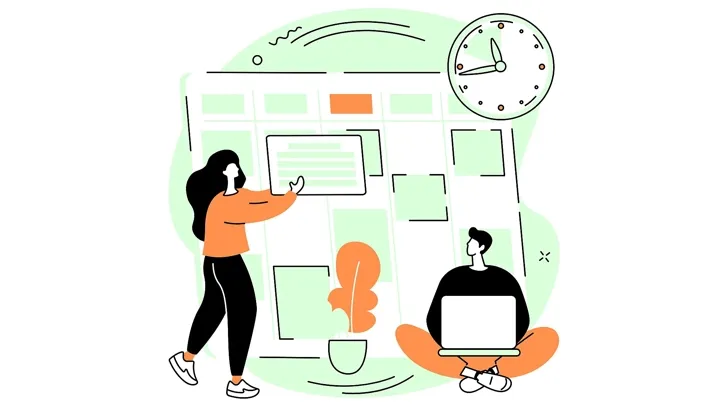 After setting up an appointment, create a meeting schedule, covering all the essential topics that will be discussed in the meeting. The agenda must include all those points that will benefit the company in the longer run. It should also highlight the client's pain points and how your product will help them with these issues. If you choose to send an online calendar invite to your client, make sure to attach this plan with it.
Besides that, make sure to send a LinkedIn connection request to connect professionally and highlight your efforts. To stay connected and make your client a part of the network, connecting right after they have accepted your meeting request is a master move. 
The final step includes letting your assistant know about this meeting. The assistant would help you with the internal processes and also check whether all members could make it to the meeting or not. This step is imperative if there are multiple decision-makers with whom you will meet at the same time. 
Since accumulating all heads in one place is a tricky part to control single-handedly, having an assistant is highly advisable. It is an important sales appointment setting tip that not all would share.
How and When to Send Appointment Reminders?
It is normal for a client to have a busy schedule with many meetings in hand. In such a scenario, sending them meeting reminders is highly important. However, bombarding their inboxes with daily reminders is not the right way and will put them off and dismantle the deal. Thus, you need to be very tactical with your reminders. According to research, the best time to send reminders is:
24 hours before the meeting:
A day before the meeting is the best time to send the reminder as your client can set their schedule for the next day. A good way to send this reminder is by sending a personalized email. Also, make sure your reminder has a link if in case there is a need for rescheduling.
3 hours before the meeting:
This, too, is a tactical time where both parties get an option to reschedule if needed. If the client needs to reschedule, they have ample time in hand. Likewise, you too have enough time to carry out the rest of your day if the meeting needs to be postponed.
While giving these reminders over email is quite an effective option, a phone call is always a better option. Since meeting a decision-maker as a client is quite a big ask, confirming over a call is way more absorbing than an email if you want to book your appointment. It might so happen that a client agrees to meet you but does not revert with a confirmation. In this case, emailing with a reminder holds a great chance of getting a response. You can explain a lot through these emails and even add them to their calendar.
If the Client Does Not Come to the Meeting, What to do Next?
As a salesperson, it can be very annoying if the client does not show up for the meeting at the last moment without any prior intimation. No doubt, it leads to wastage of time and resources. In that case, you should always be prepared for the negative consequences. If you are due to meet online, wait for 3-4 minutes after the start of the meeting. If the client fails to show up even after that, follow up with a message asking for the issue. If there is a connection problem, assure them to fix that. If the client does not show up after ten minutes of waiting, take it for sure that they will not turn up. Send them a follow-up email with a rescheduled time embedded in their calendar. It would give both parties another chance to connect.
Latest studies show that second chance meetings always lead to something fruitful. Ensure your system settings have more than one rescheduling attempt for your prospects. They would likely provide a reason for their absence alongside their apology in this second chance. It gives you an upper hand and new insights into the client's business. You can use this information further to personalize your promotion and present better.
B2B Appointment Setting Tips to Get More Sales Meetings:
Setting up a formal meeting with the client to close the deal can be challenging. It needs time, precision, and knowledge to convince the client and set up an appointment. Hence here are some top B2B appointment setting tips that you can refer to for setting up an appointment and finalizing a deal successfully.
1) In-depth Research is a Must:
People are very busy in the business world, so before asking them for a meeting, make sure you thoroughly research that person. Know their position in the company and the industry, the problems they are currently dealing with, and the solutions they expect. Since chances come at a premium, make sure to utilize them to their fullest. Here is a list of information that should be handy with sales teams before the meeting starts.
Gain knowledge about the client's company or organization
Check out for any PRs or blogs that describe their accomplishments
Connect with the client on social media platforms like LinkedIn and Twitter
Check for the client's area of interest regarding business and market issues
Analyze their company's weak points on different reviewing websites 
The more you know about the prospects, the easier it will be to set an appointment.
2) Connect at the Right Time:
As a salesperson, you need to be very tactical about the time you choose to call or email the client. Trying to connect at the wrong time can piss them off and blow your deal. A recent study found that Wednesday is the best day, and 4 PM to 5 PM is the best time to call a client. Likewise, Tuesday is the best day, and 10 AM is the best time to send an email. Thursdays are also good for having some connection. The borderline to this is to connect in the middle of the week. Clients are too busy at the beginning of the week, and by the end of the week, they are too tired to attend to any requests.
3) Do not Take Much Time and Be a Problem Solver:
If you mistakenly call the client at the wrong time and they are not interested in answering you, apologize straight away and ask for another time that would be convenient for both parties. Even when you call at the right time, do not take too much time explaining your target. Keep the conversation short, simple, and straightforward.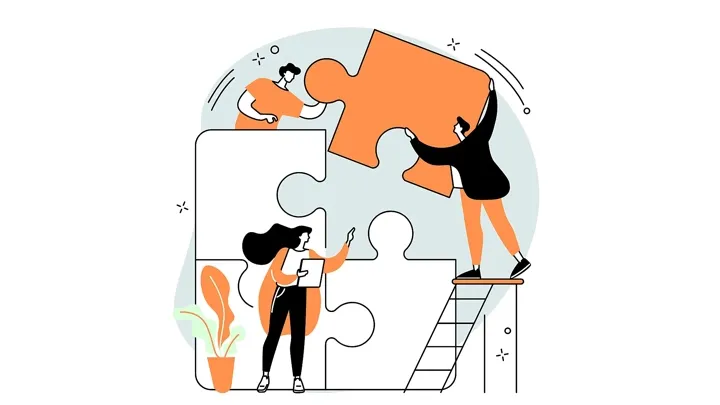 In this time, explain to them what problems can be solved if they purchase your product. They can be pursued easily for a meeting with solid and valid reasons. You need to convince them that your product is the best fit for solving their problem.
4) Listen to Your Prospect:
As a salesperson, you should also be an ardent listener. If you want to convince your client successfully, give them enough opportunities to speak, and you should listen to them carefully. If you do not listen to them and their problems, you will not know their behavior and reactions. Understanding is a crucial factor and without that, closing a deal is very difficult.
5) Use Multiple Media:
Most of the sales development representatives use calls or emails to ask for appointments. No doubt, these methods are effective, but they have been over-utilized. Most of them fear trying other methods lest they fail to reach their targets. Though emailing has shown positive and excellent results when asking for an appointment. Social media platforms have emerged as a powerful and popular channel to ask for appointments since most clients are present and active on social media platforms. If you can connect well, it does not matter what medium you use.
6) Follow-up:
As long as you have the urge to close the deal, you need to get the client's attention and follow up constantly. In most cases, the first call or email is turned down. But to crack the deal, you have to continually try and never give up. You can also use automated email tools for following up or if you are using the phone to reach your prospect, then try calling them on different days and times. Just make sure it does not take the shape of spamming.
Conclusion:
Booking an appointment might look irrelevant amidst other marketing tactics of today, but it is by far the most important step in a business deal. Without setting up a meeting, you cannot close a deal. The final talks and negotiations need to take place face-to-face for maximum results. Therefore, get your tactics right and set an appointment the right way. For, it brings to you the perfect sales opportunity to talk about your product convincingly, ensuring you get to close more deals every day. So you shouldn't overlook the importance of setting up an appointment.