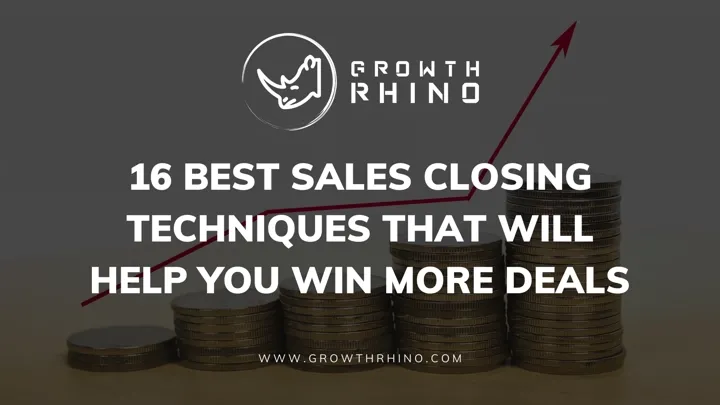 As a salesperson, you have just one goal in your entire sales career: to make and close sales deals successfully. It is the only scale by which your hard work behind cracking a deal is measured. If you are thinking that closing a deal is easy, you are wrong. It takes a lot of effort, immense concentration, and dedication to close a deal. As a salesperson, you need to carefully listen to all the problems your prospect is facing, provide feasible solutions, and adequately explain all the features and benefits your products or services can offer them. You need to pitch your ideas in such a way that they not only understand your offering but also proceed to buy it.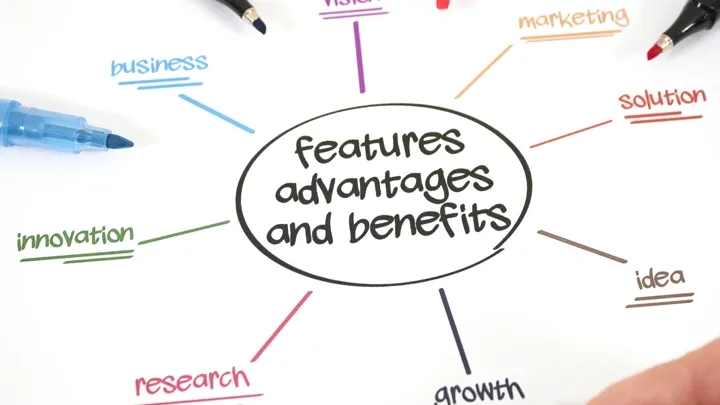 Nearly 40% of salespeople say that successfully closing a deal is the most challenging part of a business engagement. It is the prime reason why many sales executives are under a lot of pressure. But there is a key to dodging this challenging process. If you manage to predetermine the outcome, foresee what may come your way, and prepare accordingly to handle every step, closing a deal could be easier than usual. You can choose from a range of the best sales closing techniques to close a deal successfully.  
But before that, let us look into what sales closing is exactly.
What Is Sales Closing?
"Sales closing" is a common term in sales that describes the moment where a prospect or a client usually makes a purchase, bringing a successful end to a deal procedure. More often than not, the salesperson has to initiate and accelerate the process of deal closure since very few clients make a self-closure. This instance can be pretty nerve-racking for a newbie salesperson since the fear of rejection and its chances are quite high.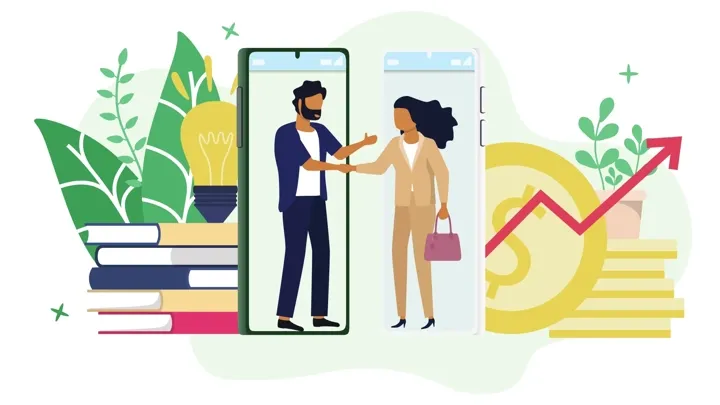 Even if it is a small deal, you need to be accurate with all the steps you take en route to closing the deal. If everything goes well and on point, all you need to do is give a slight nudge to the prospect to accelerate the closing process. Sometimes your choice of words and actions can also do magic in speeding up the process.
16 Effective Sales Closing Techniques to Close More Sales:
If how to close the sale successfully is your constant question, then here we are with the best solutions for you. There are several effective sales closing techniques that you can use as per your requirement and situation, and this blog highlights the best ones.
1) Now-or-Never Close: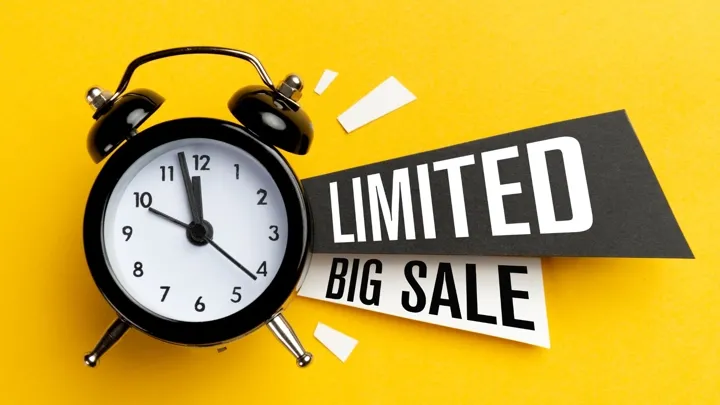 This is among the most commonly used sales closing techniques. It can be used when the client is facing a complete dilemma in deciding. This method provides them with an offer where they can miss out on something exciting if they do not go ahead with the deal. Words like "special" and "limited-time deal" create a sense of urgency within the client, and chances for a positive reply increase. 
E.g., "Sign up now and get an n% of a discount before this deal ends. No one wants to miss out on such an opportunity."
2) Assumptive Close:
The assumptive sales closing technique is where the client has given a green signal by ticking all boxes. This method gives a slight nudge to the client to close the deal. It also prevents the client from backing out and gives enough explanation as to why they should not say no to it.
E.g., "Submit the required information, and I will start working on the documentation. Again, would you prefer the X plan or the Y plan? Is it okay if we implement this plan from X date?"
3) Summary Close:
The summary close technique briefly explains all the benefits and features of the product or service you are selling. The content used in this method should be extremely impressive to close the deal, and you need to specifically explain all the positives that the client will get after this investment.
E.g., "By signing up to our deal, you get XYZ benefits containing ABC features that will make your day-to-day tasks easy and effective."
4) Takeaway Close:
The takeaway close is more of a "reverse psychology" method where you directly tell the client not to move forward with the deal. The effect of this is the opposite as the chances of closing the deal increase. If you see that negotiations do not take a favorable turn, pack the deal up. What this does is somewhat puncture the client's ego, and they will be more interested than ever.
E.g., "Since I see no interest from your side, I am afraid that I need to pack the deal up."
5) Sharp-Angle Close:
The sharp-angle sales closing method is usually used when the client is ready to move ahead with the deal but with a condition. Usually, this condition is not official and not part of the same deal. Again, from your part, you can say that the client needs to agree to the deal to get that condition fulfilled. It makes the client feel like they are the winner, and at the same time, you also seal a client. Make sure the authorities clear these deals before giving them out.
E.g., "We are ready to give out the X deal if you agree to seal the deal at the earliest. If you sign the deal, we can make deal X happen. How does that sound?"
6) Question Close:
The question sales closing method is used when the client knows everything about your product or service but is not clearly stating the reason behind not accepting the deal. The question should be a probing one that makes them answer the question and clear the air. 
E.g., "Kindly explain the reason why this deal cannot work out or is unable to solve your problems efficiently."
7) Need Close:
The need sales closing technique can be implemented when you, as a salesperson, find out that your offered product or service is directly helping all the client's pain points. In this scenario, a close is guaranteed, but you need to hold your nerves and consider the client's needs. Once you have the list, tick the ones that can be helped. Furthermore, ask the clients about the benefits they would have from using your product or service and show its value.
E.g., "If we close the deal on X date, you can see your ROIs by Y date, considering the efficiency of our service. Is X date comfortable for you to come and sign?"
8) Hard Close:
The hard close, often known as the "nothing-to-lose close," is used when you are sure nothing would come out of this deal, so you go all guns blazing. This method clearly explains that you are selling and not approaching, and using this method helps you give a firm answer without wasting time unnecessarily.
E.g., "Do you commit to signing by X date? Only then could I set up the implementation process."
9) Benjamin Franklin Close: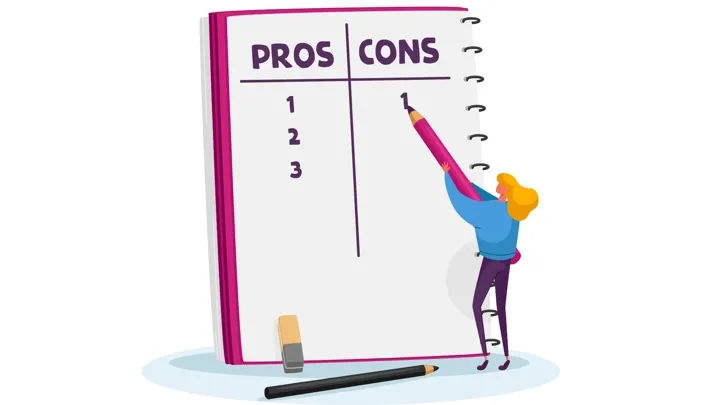 The Ben Franklin close is used when you have listed all the pros and cons of the product or service you are providing to your client. It explains the features and benefits clearly so that the client can set their preferences and move ahead accordingly. Use this method only when you are sure that the pros outshine the cons to have maximum closing success.
E.g., "If you want to give this deal a little more thought, you are more than welcome. Hope you understand that the X benefits outshine the cons of this product. I hope this brings you to a rational point of view about our product."
10) The Puppy Dog Close:
Committing to a particular deal can be a huge ask. But when all the factors are broken down into small parts, the prospect can be approached more effectively, and getting them to sign is easier. Ask them to give your product or service a try, and unknowingly, they have made the purchase. 
E.g., "Consider giving our X product a try to understand how it can benefit your company."
11) The Option Close:
In this sales closing method, you offer your client all the possible options to choose from. It prevents the client from giving a monotonous reply and opens up several gates to suit their requirement and choose accordingly. You provide multiple products and services, making sure that you make a deal either way. Instead of pushing the client for purchase, you offer them options to make them comfortable in this method.
E.g., "Given the requirements you put forward, I suggest products X and Y for you. Both would be helpful, and you can choose whichever is best for your need."
12) The Opportunity Cost Close:
In this closing technique, you directly highlight the cost of your product in a manner that the client is missing out on its worth. The way you put this technique forward should also explain that the cost is not as high as it seems. It also promotes the value as well as the effectiveness of your product.
E.g., "If you are hesitant and decide not to buy our product or service, you would miss out on X amount of potential customers for your company."
13) The Backwards Close: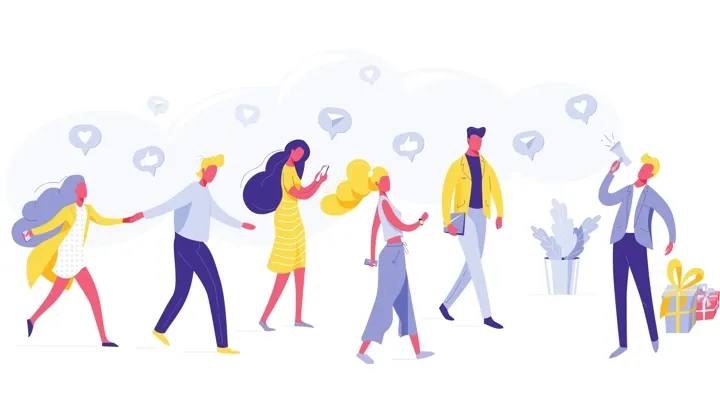 This sales closing method is helpful when you have already closed a deal. You can use this newly created relationship to ask your client to refer your products and services to another person who can benefit from them. You do not have to sell anything to the referred person necessarily. Instead, reflect on the ways you have made the deal possible.
E.g., "If you like our service or product, consider referring it to your acquaintances who can benefit from the same. As part of our current referral program, you could also earn hefty rewards for referring our products."
14) The Inoffensive Close:
Sometimes clients can be difficult to control and can be quite rigid about a particular deal. They take time to research without randomly moving ahead. Tackling these clients from a no to a yes needs the right set of questions and the right approach. With the right conversation, try to find out their pain points by yourself. Furthermore, ask the clients to share their pain points and see how you can help them. With regular feedback, the interest is kept burning, and the conversation becomes effective and interactive.
E.g., "Just like that, our products can help you tackle your problems. Over the years, many clients have been helped in the same way. Do not miss out, you would surely be glad of our services. Shall we move ahead for the final talks?"
15) The 70/30 Rule Close: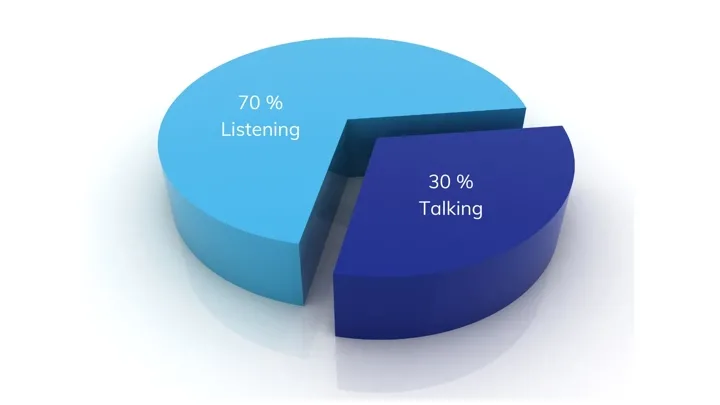 The 70/30 rule directly explains how your conversation should be with a client. While the customer does 70% of the talking, the salesperson talks for the rest of the 30%. A key to selling goods is to listen and understand the pain points of the customers effectively. Though it directly does not make up for a closing technique, it sure can initiate one.
E.g., Phrases or question beginnings like "Are you…?" "Can you…?" or "Will you…" are effective examples of the 70/30 rule.
16) The Quality Close:
In this closing technique, you mainly need to talk about the quality of the service or product. Talk about the price and explain how clients will be benefitted by accepting the high price. Sell the quality with price instead of boasting any low prices.
E.g., "With the price set as X amount, we are offering you ten times the price for the service."
Tips to Close a Sale Quickly and Effectively:
Sales reps always have to work toward closing a sale, which can be quite tricky sometimes. So here we highlight some tips for closing sales quickly and effectively.
1) Do Your Research and Set Expectations:
Before launching a sales campaign, research through the complete list of leads that you have. Research about their industry, job profiles, pain points, and requirements. This way, you will have all the necessary information on hand. Accordingly, set the expectations and design a proper road map of how you will move ahead with convincing the prospect and making an impact.
2) Accurately Qualify Your Prospects:
Much of the whole selling process goes behind accurately qualifying the prospects. Have initial conversations, and determine whether the prospect is a good match for your services and if they would get proper benefits. If they do not match your ICP (or ideal customer profile), move on and do not waste time on them. Instead, concentrate on the ones that match your ICP.
3) Identify the Decision-Maker and Start a Conversation:
As you qualify your prospects, start identifying the main decision-maker in that company. Talking to someone who is not involved in decision-making can prolong the process. After the identification is made, contact them directly, and start a proper conversation with a goal in mind: doing everything possible to crack the deal.
4) Create a Sense of Urgency:
You need to use specific phrases to create a sense of urgency in your potential clients. The urgency should be to crack the deal quickly since you cannot stick to one particular prospect. Discover every option, and keep on closing deals.
5) Overcome Their Objections:
One of the main reasons to sell something is to help the prospect overcome the challenges and solve their pain points for their growth and development. As a salesperson, it is your duty to offer relevant products or services that can help them fulfill their objectives. Only then would you succeed.
6) Ask for the Sale:
As you keep on discussing various points, ask directly for the sale and close the deal. It helps the overall process to move quickly and effectively. While following this step, you need to communicate effectively with the customer. Make them feel comfortable and attend to all their queries. Also, consider all the feedback they provide, and devise your product accordingly and empathetically. It would not only cultivate your value but also show that you honor and care for your clients.
7) Arrange the Next Steps: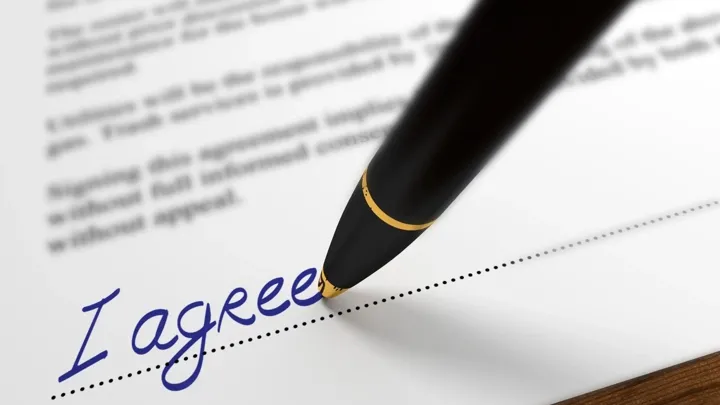 Once you have explained the possible options and the benefits and features of your products and services, arrange for the deal to get closed finally. Arrange for every bit of documentation and the final steps of negotiation. The most important part is to collect the signature of the concerned person on the contract. Be completely transparent about the terms mentioned in the contract, and give freedom to the client to go through it and understand everything before signing. It removes any point of doubt between the two parties and keeps everything clear and straightforward.
15 Closing Sales Questions to Help You Transform a "No" into a "Yes":
More often than not, you would need to use a compelling question to close your deal. Here are some sales closing questions that can quickly transform a "no" to a "yes."
"What should be the effective steps taken to close this deal?"
"Are there any noticeable hindrances to stop the deal from happening?"
"Based on our conversation, do you think our products can solve your problems? Why?"
"When would you accept the deal, and when should we start implementing the process?"
"If I brought in a savings plan, would you commit instantly?"
"What suitable date and time do you suggest for our next meeting?"
"Do you have a solid reason to back out?"
"If we can find an effective solution to your problem, can this deal be sealed next week?"
"After considering your requirements, I have plans X and Y in mind. Which one do you choose?"
"You wanted a solution by X date. If we implement the service by the Y date, you will notice a lot of progress. How does that sound?"
"Do you feel like moving ahead with the deal? If so, I can send the documentation."
"According to you, what should be the next steps to solve your present problem?"
"Unless you have any more queries or feedback, I think we are ready to start."
"Based on the problems you presented, our product seems to be a good solution for it. What do you say?"
"Rate from 1 to 10 how you think our solution can benefit your business."
10 Closing Phrases to Seal a Sales Deal:
Some deals can be really as easy as just using a phrase to close it. Again, even some difficult deals need phrases for successful closure. Here are some effective sales phrases for closing that you can use for your next deals.
"Are you going with X or Y?"
"Send me the required financial information, and I can proceed with further documentation."
"Given your problems, I suggest product X can solve them. What do you think?"
"If X is your preferred goal for the next quarter, Y can help you have a head start."
"If you buy X and Y by A date, I can offer you a B% discount."
"[Competitor Name] also reached out to us a couple of days back. You seem to share the same problems. Do you know them professionally?"
"This excellent offer is valid for the next four days. I can manage the paperwork by tomorrow if you give me a green signal."
"Can we negotiate the pricing now?"
"Give our X product a try and then get back to us with its benefits."
"Would you like me to help you with the features of product X personally?"
Conclusion:
There are many essential points that sales representatives miss out on while closing the deal, and they at times perform something unnecessary that can put off the customer and cost them the deal. That is why closing the deal is considered one of the most challenging parts of being a sales representative. But today, thanks to the internet, salespeople now have access to newer ways of implementing effective methods to close various deals pretty quickly. 
The methods and tips suggested in this article are tested and found to be completely effective. You can use them to close a deal successfully. Keep in mind to use your words and not copy these templates blindly.