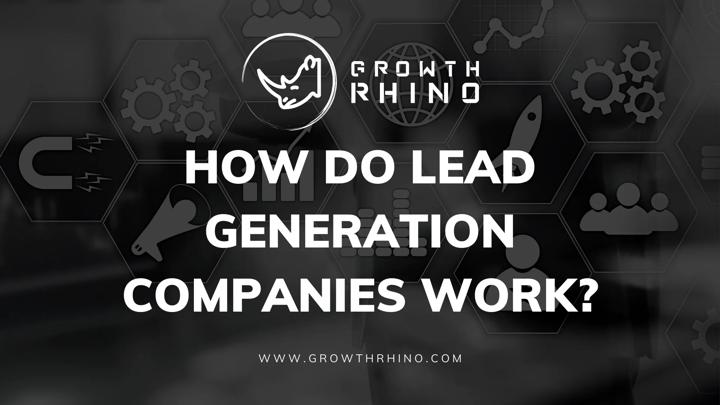 What Is Lead Generation?
Lead generation is a process conducted by companies and individuals wherein they select a target market and capture the developing interest over their products or services. In simple terms, the process of lead generation includes attracting prospective clients and compelling them to buy your services and products. As you keep filtering through the market, you collect valuable data to drive the sales operations. Eventually, this data can be used to create a sales funnel for smoother operations.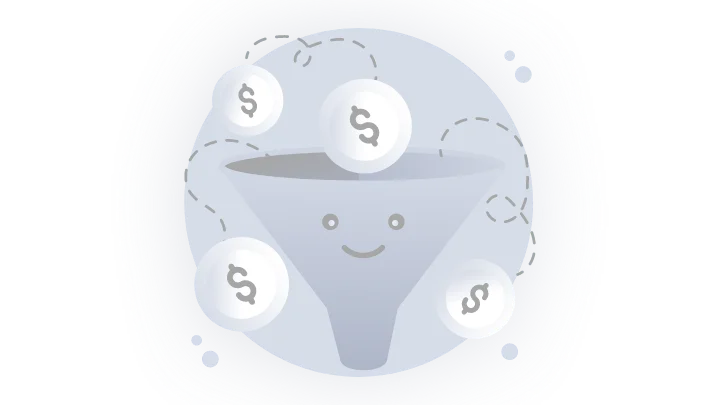 How does lead generation work? Can businesses benefit from it? Why is it important? These are some common questions asked by many businessmen and young entrepreneurs today. 
Lead generation is a complex process, and it takes a lot of time, effort, and money. There is no guarantee of getting instant results in most cases since this part of researching needs to be detailed and extensive. Thus many newbie entrepreneurs abandon the process halfway out of frustration.
This is where a lead generation company comes into play. Many prefer outsourcing lead generation to certain companies. These outsourced lead generation companies work out the hard parts of lead generation for your organization, and they submit a well-defined lead list that you can use to accelerate your sales.
What Is a Lead Generation Company?
The definition of a sales lead generation company can be pretty simple on paper. But when you look deeply into the tasks they perform, you will know how complex their job is. A company that works to generate and collect verified leads to sell them to other organizations is known as a lead generation company. It helps the buyer company with its sales processes. However, it is not wrong to use your team and personalized marketing strategies to generate authentic leads. Lead generation companies can take the burden off your shoulders and work quite efficiently to help you meet your targets.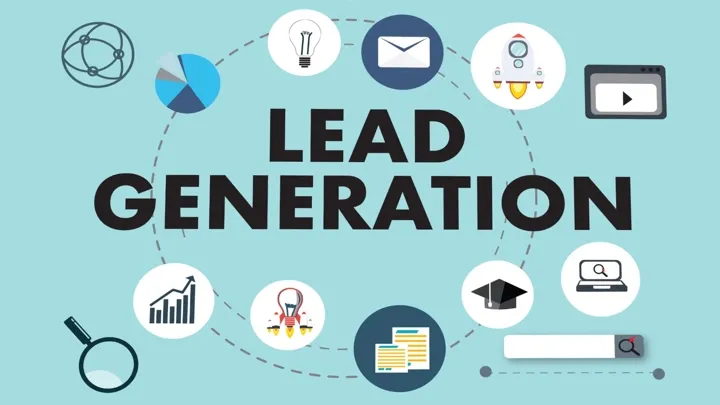 These companies have a dedicated workforce who works to generate authentic leads. Then they act as vendors and sell their generated lead database to other organizations that need them. 
What Is the Role of a Lead Generation Company?
If a particular company relies upon a lead generation company for its leads, it plays a pivotal role in the buyer company's sales operations. 
A lead generation company has to work on both traditional and modern methods of lead generation. While the conventional methods follow the cold-calling strategy, the latest techniques target emailing and social media selling. This ensures maximum lead generation with better and more chances of conversion. 
They gather information from different sources to generate leads that can benefit your business. They work on increasing your brand awareness and driving traffic toward your website.
A lead generation company works to bridge the gap between a company's sales and marketing teams.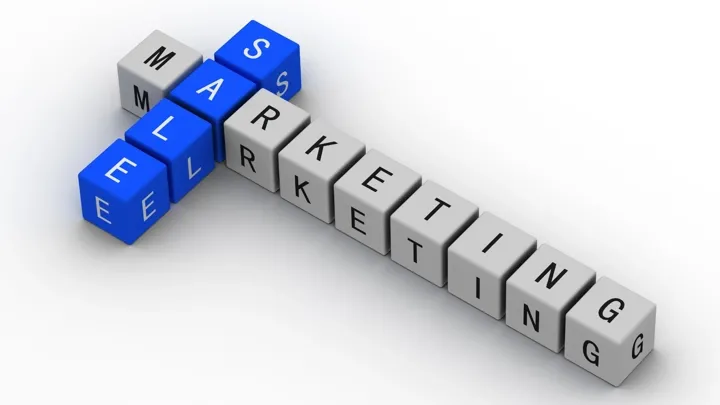 It takes all the required details from the buyer company and searches for leads based on the requirement. This enables them to have a streamlined search, resulting in positive outputs. 
Apart from running regular lead generation campaigns for buyer companies, the lead generation companies also need to keep in touch with the existing leads. They conduct regular follow-ups to stay on top of the whole process.
They make use of social media marketing, online advertising, and a variety of other techniques to collect new leads for your business.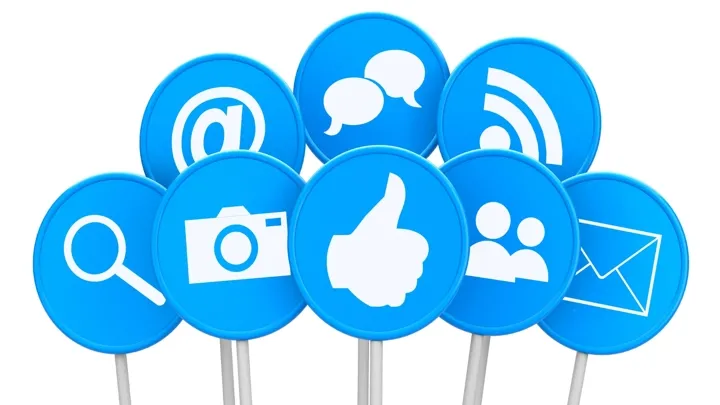 How Do Lead Generation Companies Work?
To understand how lead generation companies work, you have to deeply understand the lead generation process first. These companies are directly involved in capturing and integrating valuable information from the market. They organize this data under various categories that serve the target market. Then they use this business information to identify accurate leads. Finally, they sell this data and lead base to the companies who need leads to generate better sales.
Some standard lead generation services offered by these companies are the following:
Database marketing
Managing teams that deal with in-house marketing
Providing information on businesses and professional firms
Lead generation companies use the most generic way to derive information about leads. They maintain a website that is constantly optimized to increase traffic. They embed a CTA (call to action), whereby the website visitors need to fill up a contact form, which they then use to derive further information.
According to the requirements you provide, they develop personalized campaigns and launch them into the target market. They have an unimaginable reach due to the methods they use. They use specific strategies to develop campaigns for the leads you need. They will also optimize their communication channels with the leads for gaining further information. These companies use special means that can quickly identify verified leads and those interested in your products and services. 
Some of the common sources used by lead generation companies to generate leads are the following:
Public records
Trade references
Digital business publications
Verified trade publications
Printed newsfeeds
Social media
How Do the Lead Generation Companies Get Their Leads?
If you are an organization in need of leads and maintain an updated and optimized website, a lead generation company would use the method of content syndication. In this method, they derive the content from your website and expose it throughout the web. This would ensure increased reach for your content explaining your products and services. It also increases awareness about your company, which eventually increases the traffic to your website.
Here are some common ways in which the website content is pushed through the web to acquire prospective leads:
Publish blogs that are business-specific. This leads to more viewers who are interested in that particular content. 
Your content can also be pushed through RSS (Really Simple Syndication) feed, whereby the viewers are open to new content every time you update your website.
Using personalized emails is also a powerful way of content pushing. By email, you can access a vast audience and specific niches interested in your products. 
Another traditional yet almost obsolete method of pushing content is by cold-calling. Though this method is no more efficient than the others mentioned, it still works for some audiences.
The sales team of the buyer company also plays a crucial role in generating leads. Whenever a potential lead is found, the sales team needs to communicate with them and crack the deal. 
Further, lead generation companies use specific yet modern lead generation strategies to generate new leads for the buyer company. Some of them are the following:
Marketing through social media platforms like Facebook and Twitter
Online advertisements across various websites and channels
Optimization of the landing pages to make them more appealing to the visitors
Boosting and promoting the company website to collect and track their leads through dedicated methods.
How Do They Qualify Leads?
Qualifying leads typically means validating their contact before approaching them. It is quite a tedious job, but the more direct the contact is, the better is the quality of the leads. It takes some lengthy steps to complete the process of lead qualification. Here are a couple of questions that you can answer after understanding the process:
Will the process produce reliable and required outputs—the leads?
Can the leads expect you to reach out at all times?
Every high-end lead generation company will directly communicate with the leads to confirm whether they are genuine and interested in investing in a project. Directly communicating with the lead also portrays the seriousness of the effort you put in, and it can create a strong bond and interest in the long run.
What Qualities Should You Look for in a Lead Generation Company?
Carrying out the whole process of lead generation on your own can be challenging. Therefore, outsourcing it to a dedicated lead generation company can be beneficial and time-saving in the long run. But you need to find a reputed firm to handle this department with care.
Here are a few things to look for in a good lead generation company:
The company should use the right strategies to help you with lead generation. 
They should have the right skills, good market knowledge, and a lot of connections to identify the right target audience according to your business. 
Digital marketing also plays a significant role in lead generation. Therefore, your selected company should be willing to work with your digital marketing and sales department to crack the maximum number of leads in the minimum time. 
An important point to consider while picking a lead generation company is that they should pay attention to quality instead of quantity. 
You can also check the lead generation company's portfolio if it's available. This would give you a clear idea of how they work and what benefits they have brought to their other previous clients. 
Your chosen lead generation company must be transparent in its conduct. Any hidden issues can bring problems to your company in the long run.
Overall, as long as the lead generation firm concentrates on the goal and shares valuable results, they can be worth partnering with. This would also help your company with a lot of sales development.
The Advantages of Working with a Lead Generation Company
Working with a sales lead generation company comes with a lot of added advantages, such as listed below:
Lead generation companies can save you a lot of time since personally searching for high-quality leads takes a lot of time to get verified. They save you money since sourcing for leads can be expensive. They even save you a lot of manpower as they already constitute a dedicated firm for lead generation.
Their direct interference into a company's sales process benefits the ongoing sales campaigns, and it also structures the upcoming sales campaigns.
Every reputed lead generation company has a dedicated contact list of verified and new leads. This type of list is quite difficult to obtain for normal businesses in a short period. It is one advantage of partnering with them since they quickly get access to those lists of leads.
They are part of various social media platforms and hold immense advertising powers. Working with them can spread the word about your business across a vast pool of audiences.
As soon as you start working with them, they will automatically provide you with insights like statistics of lead generation, regular progress data, and much more. These are pretty difficult to come by when you are personally trying to get them individually.
They save you a lot of time, money, and effort, and they fuel the ongoing marketing campaigns.
They have the skills to restructure the sales processes within your company since it is not always possible to reframe long-conducted operations. They do it with finesse, and in most cases, it is helpful.
Outsourcing to lead generation companies can also help you focus on other departments of your company other than sales and marketing. Since these departments work with the lead generation company directly, you are afforded the time to also focus on the other aspects of your business.
Final Thoughts: Should You Hire a Lead Generation Company?
The best way to deduce someone's performance is by practically experiencing and seeing how they work. The same principle goes with finding and deciding to get a lead generation company. You need to go deep into the marketing lead generation process to see how things work. Every reputed lead generation company should work diligently to help you achieve your goals. 
Working with a lead generation company when you are not savvy with how the entire lead generation process works gives you an upper hand. Partnering with one also gives you firsthand experience of their skills and mastery in generating leads. These companies are indeed working to benefit their clients' companies, and you can see it for yourself when you employ their services.
Again, while working on a professional level, trust and reputation are two crucial aspects. The lead generation company should be both reputable in the market and trustworthy, and they should guarantee you positive results without any bluff. So make sure to do your homework by checking all the aspects of the lead generation company before opting to work with one. 
Having the right lead generation company by your side can help you achieve your targets and boost your business's sales and success.