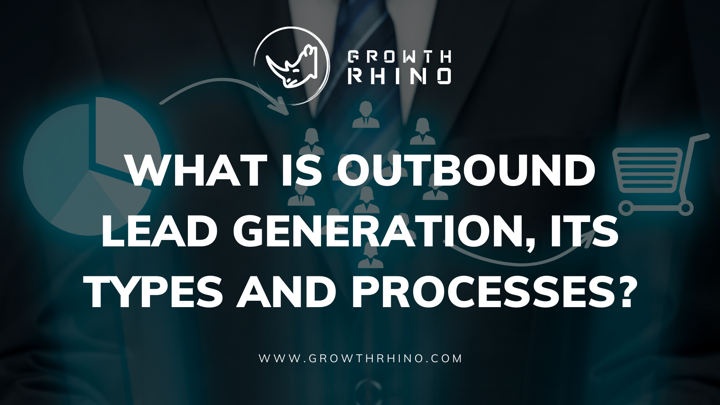 Outbound lead generation is the most lucrative way to engage prospects who can be your potential customers. Usually, these customers do not know about your product and this gives you the opportunity to educate and convince them about your offerings. With the help of a sales representative, lead generation strategies are made and executed to send out communications to potential leads. The primary goal is to make these leads interested in a product or service and build a sales pipeline. Various communication methods are used for this kind of lead generation, which includes direct emails, cold calling, and social selling. However, today, 37% of the B2B marketers rely on automation for lead generation.
What is outbound lead generation?
The process of outbound lead generation involves generating leads using conventional advertising methods where you get leads through direct engagement with the target audiences.
The common forms of outbound lead generation methods are:
Cold and mass emails
Cold calling
Digital advertising through banner ads, search engine ads
Traditional advertising through radio and television ads, billboards
Direct emails
What are the different types of outbound lead generation?
Using these lead generation methods help you with qualified outbound leads that have some interest in your company's products or services but they haven't purchased anything yet. They have qualified as your lead as they might have responded to some of your calls or emails or might have clicked a banner ad. They might have also called you to enquire about your offering. Since they have responded to you in one way or the other, they can be easily incorporated into your outbound sales funnel.
You mainly get two types of leads with outbound lead generation:
Marketing Qualified Leads:
These are the leads that have expressed interest in buying your product or service. They have shown their intent through engaging directly with your business. They might have: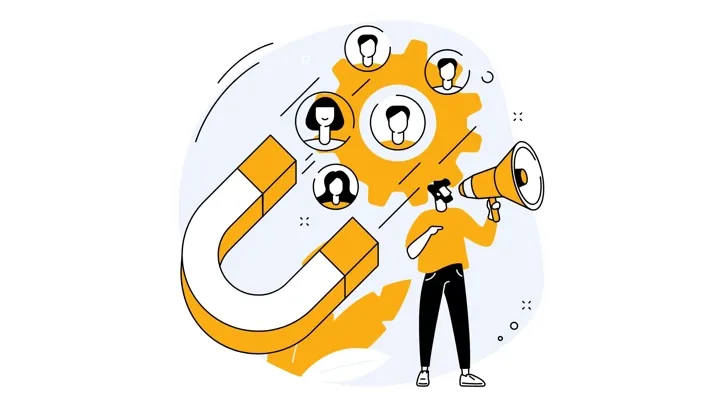 Visited your website and got in touch with you.
Engaged with your content posted online.
Downloaded the marketing or educational materials that have been put up online.
Sales Qualified Leads:
The SQLs are the next stage of marketing qualified leads. The sales representatives pick these leads from the marketing departments and nurture them. The team ensure these leads have been progressing well through the funnel and are mature enough to enter the next buying cycle stage. They are guided at every step to ensure they do not jump out of the sales funnel and get converted through the last.
Considering how to generate outbound leads?
You can use various outbound tactics to reach out to the target audiences and ensure they get converted into your customers. Here are some methods that are effective and will be helpful in creating a constant stream of outbound leads for you.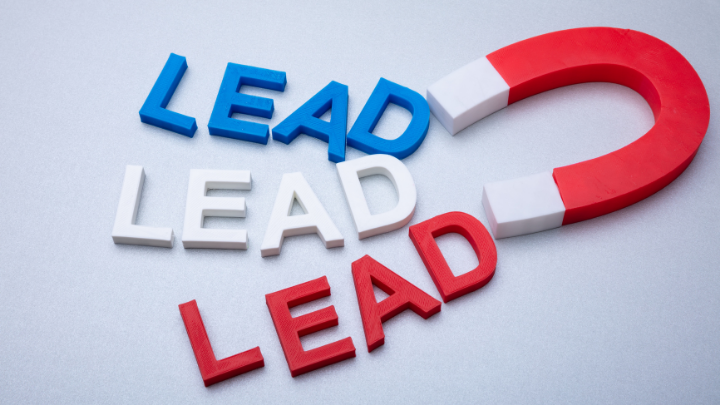 Campaign Marketing and Paid Advertising:
This form of outbound marketing involves running paid advertisements and campaigns on various advertising mediums, which includes print media, radio or television, online channels, social media platforms and emails. This kind of marketing successfully creates awareness about the brand and promotes it among a broader range of prospects and target markets. The paid advertisements use a wide range of channels like:
Newspaper and magazine advertisements
Sponsored emails
Postcards
Display ads
Radio and television commercials
Pay-per-click (PPC) ads
Ads on LinkedIn, Facebook, Instagram or others
Cold Calling:
Cold calling allows businesses to directly call their prospects and discuss their business. They will promote, educate, and convince them about their products and services and will eventually sell them to the interested leads. Through this strategy, the prospects will get to know the brand better. In this method, a detailed contact list is targeted where the sales reps will call them individually. They will then set up a meeting or demonstrate their product or service. For a successful cold call outreach, one must meet the following requirements:
Set a goal for cold calls
Identify which sale triggers are the most effective
Be well versed with a written pitch of the product
Create a powerful script to direct the call
Understand the correct times to call the prospects
Learn ways to deal with the objections
Adapting to the fast-changing elements of conversion
Cold Email:
These are similar to cold calls, but the mode of communication is emails instead of direct calling. This is a cost-effective method and does not require much time to get the job done. A touch on the send button will lead the message to reach multiple recipients, all at once. However, if the emails are not personalized enough, they won't deliver high results. The right content must be curated, highlighting the customer's pain point to get these emails opened by your recipients.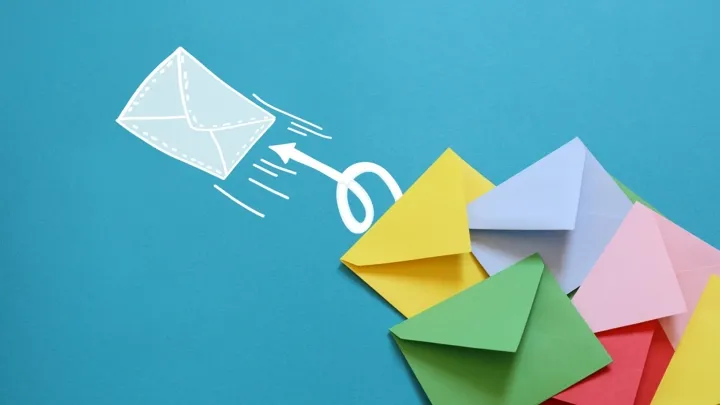 Social Selling:
Through this, the businesses network with their prospects using social media platforms. LinkedIn stands tall in this category being a complete business-focused platform. The sales teams will connect with the prospects right on social media and interact with them to develop lasting relationships. According to studies, leads sourced from forums are successful for 65% of the B2B companies. To get them successfully converted, companies must nurture them individually without overdoing anything. 
Content Syndication:
Content syndication is slightly different from content marketing and involves republishing your existing content on various other websites and platforms. The basic strategy is to get the target audience to visit the web locations and drive results. This strategy is used by almost 83% of marketers to drive success.
Grow your business through outbound lead generation:
Since you have to approach people who may have never heard about your business, outbound marketing can seem difficult at first. But it is still worth doing as it gets you in front of people who are a perfect fit for your offerings. All you need to do is get more personal, use up-to-date data to reach your prospects, and let them know what value your product or service can bring to their business. In this way, you are sure to attract the best leads and secure more sales. You can also use outbound lead generation in combination with inbound lead gen strategies to drive high success rates. Today, most businesses rely on both approaches to get the best results. 
Who is in charge of generating outbound leads?
Outbound lead generation needs the team to tailor the content and digital marketing strategies to attract the customers you want. This is how it will ensure high engagement. For this, both sales and marketing teams need to work in close association. The teams should consist of: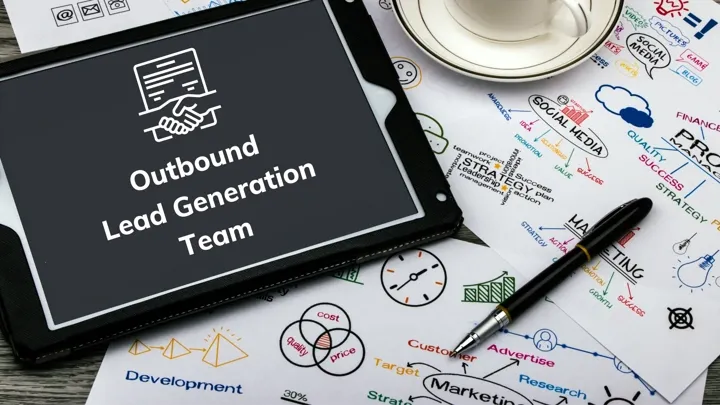 Sales Development Representatives- They will be responsible for researching and finding out the potential leads.
Marketing Development Representatives- They will follow up on the activities generated by MQLs.
Business Development Managers- They are going to negotiate the deals and close them finally.
Content Marketers- They will create engaging content for the audience.
Campaign Marketers- They will run the campaigns on various platforms.
Performance Marketers- They will handle the entire segment of paid marketing and advertisements.
Though conventional, outbound lead generation is still the best way to reach a larger number of leads and promote your products and services to build a strong customer base. However, being in a competitive space, you should use a mix of different marketing tactics to get maximum exposure.