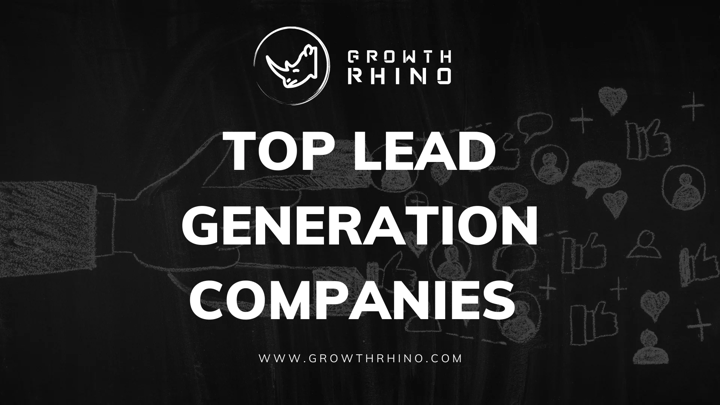 Generating leads for your business is one of the most important tasks that you will ever undertake. It doesn't matter what type of business services industry you are in - lead generation is essential to any successful company. It is one of the best ways to find more customers and sell more products.
There are many different types of b2b lead generation agencies that offer a variety of services. With so many options out there, it can be difficult to determine which ones will work best for your business.
In this article, we will discuss the best b2b lead generation companies in 2021 and help you decide which agency is best for your needs!
The Top 21 Best B2B Lead Generation Agencies, Companies, and Services:
Here is the list of the top 21 B2B lead generation companies.
1) Growth Rhino: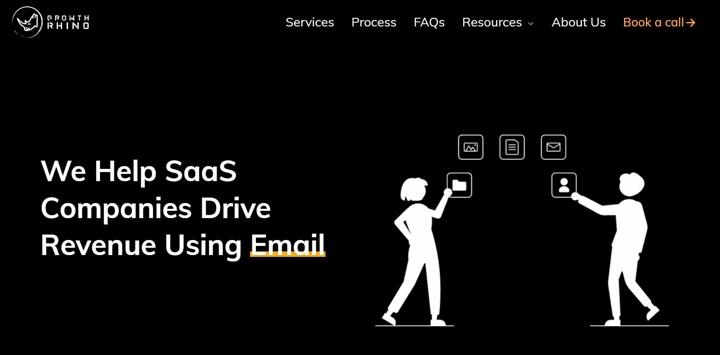 Are you a B2B company that needs to generate more leads?
If you're looking to grow your business, their B2B lead generation services can help. They provide the best inbound and outbound marketing strategies that will increase revenue for your company. Their email marketing services are second-to-none, and they have a proven track record of success with appointment setting campaigns.
Services:
B2B Lead Generation for SaaS
Outbound Lead Generation
Email Marketing Services
Outsource Sales Agency
B2B Appointment Setting
B2B Cold Email Services
Lead Nurturing Services
Its mission is to help companies grow their revenue by generating more leads and closing deals faster than ever before. They will work with you to identify your target audience, build out an inbound marketing strategy, and execute it perfectly every time.
Growth Rhino assures that each client who hires its services receives top-notch B2B sales leads and excellent customer support. All their services are designed around one goal – helping you get outstanding results!
You won't find another agency that provides better B2B lead generation than Growth Rhino. They offer the most effective strategies in the industry today. Partner up with Growth Rhino to learn how they can help generate more leads for your business!
2) Belkins: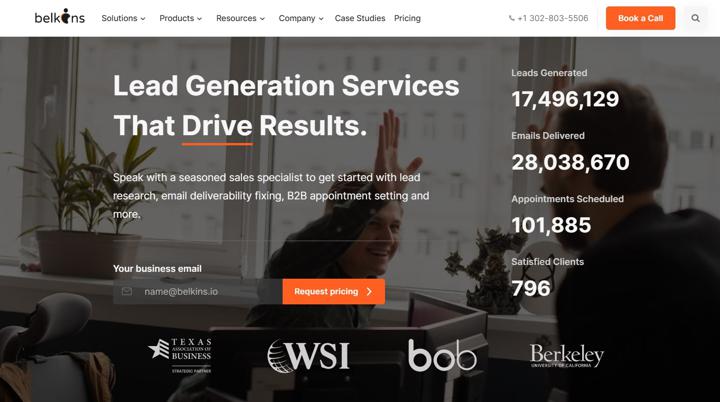 Belkins is one of the top B2B lead generation companies that offers lead research, outreach, and appointment setting service for small and medium-sized enterprises.
Belkins distinguishes itself by being committed to delivering a predictable outcome - they guarantee the minimum number of meetings scheduled.
In general, they can assist you with:
Appointment setting
Manual lead research
Creating a successful brand awareness campaign with Linkedin Influencer Program. 
Helps you to handle spam and increase email deliverability.
3) Cience: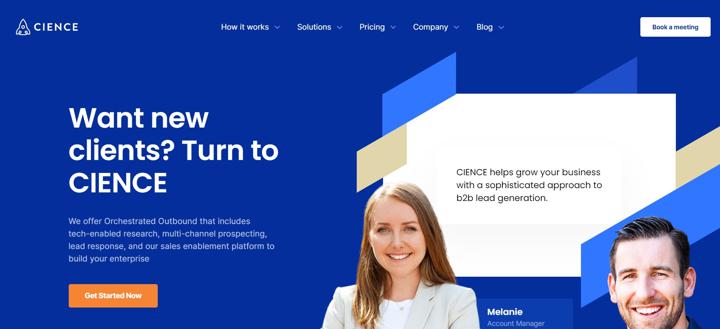 Cience is a B2B PaaS (People as a Service) company that works with businesses to generate high-quality leads. Cience specializes in producing qualified sales leads that entice prospects to engage them over the phone, by email, on social media, via chat or online, website, and through advertising. In other words, they allow firms to expand through multi-channel prospecting.
They begin with highly accurate research (95% or better) and then provide lead generation and outbound sales processes to generate qualified appointments with client's ideal customers.
Goal:
Their objective is to experiment and test different methods in order to help firms attract prospects and form long-term relationships.
4) SalesPro leads: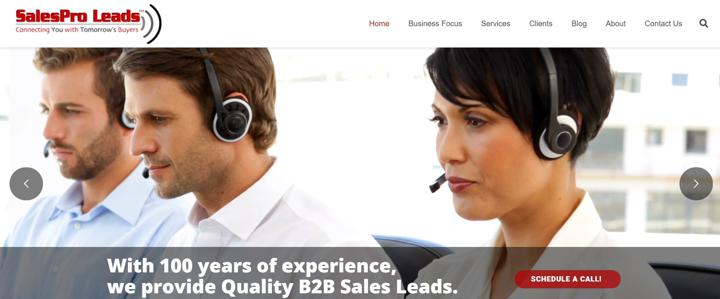 Sales and marketing firms in such sectors as software, technology, healthcare, telecom, and others are targeted by SalesPro Leads. SalesPro Leads' experts excel at building up the pipeline with quality leads and increasing company revenue. The best features of SalesPro Leads are its sales intelligence and lead nurturing.
Sales Pro Leads' main objective is to assist firms to increase their sales and expand their pipeline with high-quality qualified leads. The firm has significant expertise in lead generation, demand creation, and inside sales.
Services:
Custom B2B Lead Generation
Appointment Setting
Sales Intelligence
Account-Based Marketing
Account Profiling
Lead Nurturing
Demand Generation
Email Marketing
Social Media Marketing
Marketing Qualified Lead (MQL)
Sales Accepted Lead (SAL)
Sales Qualified Lead (SQL)
5) UnboundB2B: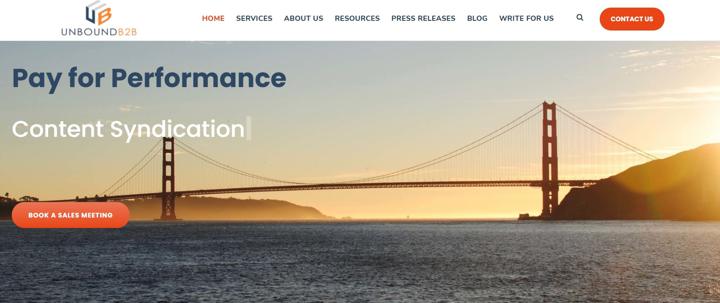 UnboundB2B delivers a complete sales and appointment setting service via AI-driven marketing campaigns that gather real buyer purchase intent data. As a result, leads delivered to you are 100% qualified and opted in.
UnboundB2B can create new marketing possibilities by providing account-based marketing, content syndication, install base targeting, and email marketing.
6) Visitor Queue: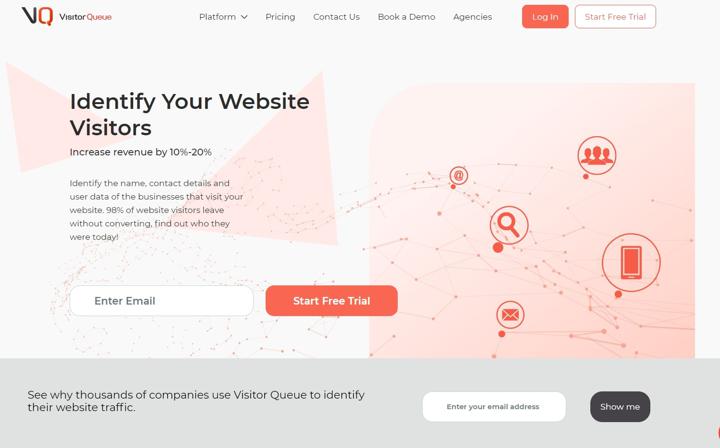 Visitor Queue is one of the B2B lead generation companies that takes leads from your website and sends them straight to your inbox. Did you know that, on average, 98 percent of website visitors leave without communicating with you?
Take advantage of the Visitor Queue to identify those that have visited your website and then deliver them straight to Salesforce as a lead. You can find out the name, location, and contact information of individuals who visited your site so you may follow up right away.
7) LeadGen.com: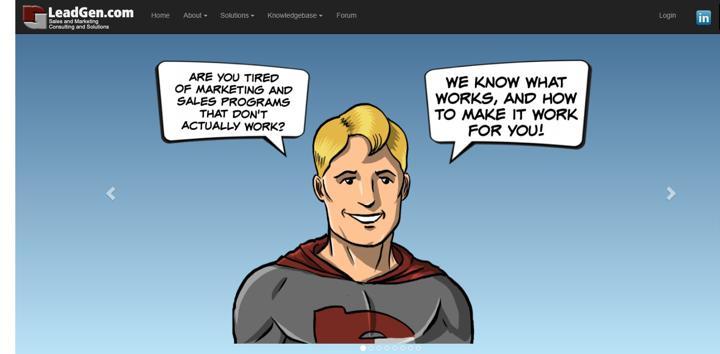 LeadGen.com, also one of the B2B lead generation companies, provides everything you need to generate leads. They provide a comprehensive range of solutions to help businesses succeed in sales and marketing. It's your One-Stop-Shop for all of the resources you'll need to meet your sales and marketing objectives.
Here are just a few of the many services LeadGen.com provides:
B2B lead generation
Staffing services
Marketing strategy
Cold calling training
Consulting
Appointment setting
Data mining
8) Striventa: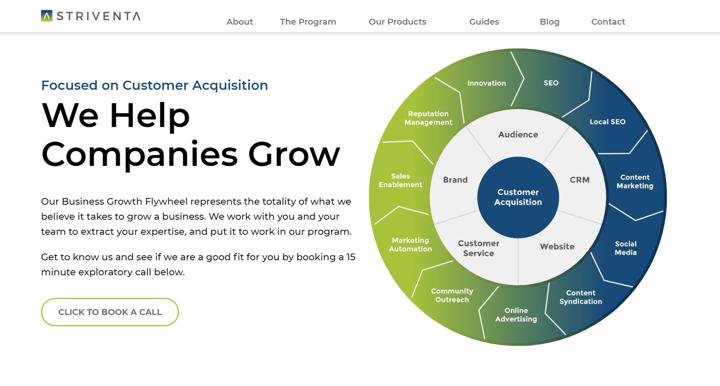 Lead generation companies such as Striventa uses inbound marketing and search engine optimization (SEO) to create B2B leads. They provide technology and performance-driven solutions for B2B marketing, sales support, events, and distribution.
Striventa assesses your marketing and sales efforts and offers solutions to help you develop your business. It establishes a free HubSpot CRM system that tracks your segments and contacts in order to provide the foundation for development. After that, it develops a comprehensive plan based on your target market.
Striventa works with mid-sized businesses that wish to expand their marketing efforts. It's time for Striventa to come on board if your B2B business has stalled.
9) Vsynergize: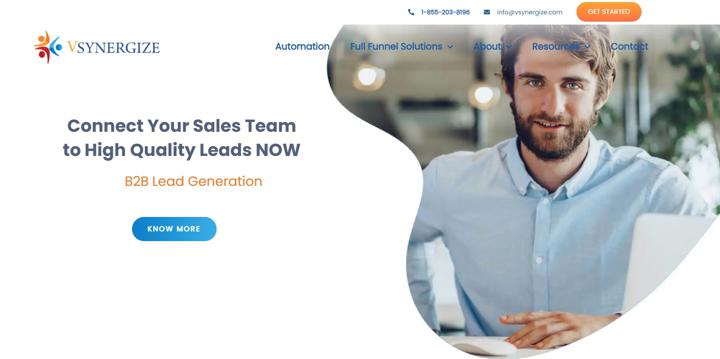 VSynergize is a worldwide marketing and sales business service. They assist B2B firms in booking appointments with key decision-makers in their market.
VSynergize focuses on long-term relationships by first providing you with the appropriate sales or marketing approach, technological solutions, and organizational operations to interact effectively with your target customers. It specializes in lead and demand creation.
What They Offer:
It offers several options and a unique technique of leveraging "intent data" to improve sales results.
They also provide back-office services to the financial services, telecommunication, and healthcare industries.
You can also collaborate with them on email marketing, lead nurturing, and content creation.
10) OutboundView: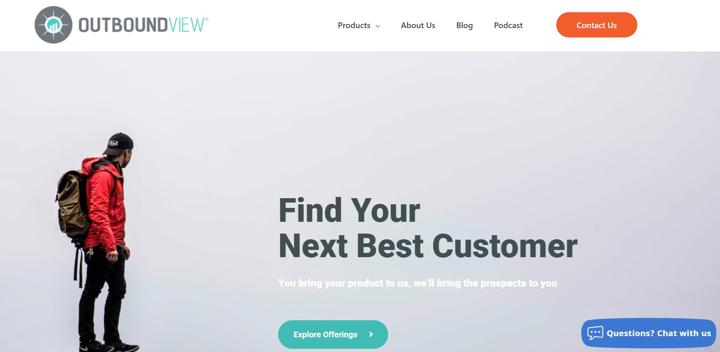 OutboundView is a marketing company that specializes in lead generation and appointment setting for clients.
What They Offer:
OutboundView partners with B2B companies to help them launch, scale, and grow by providing a variety of useful tools.
Outsourcing lead generation and appointment setting for your team.
It also includes tools for detecting buyer intent and locating lost clients.
Outbound View also offers buyer intent data, so you can view a list of leads who have expressed an interest in buying. You just need to follow up and close the transaction!
11) Callbox: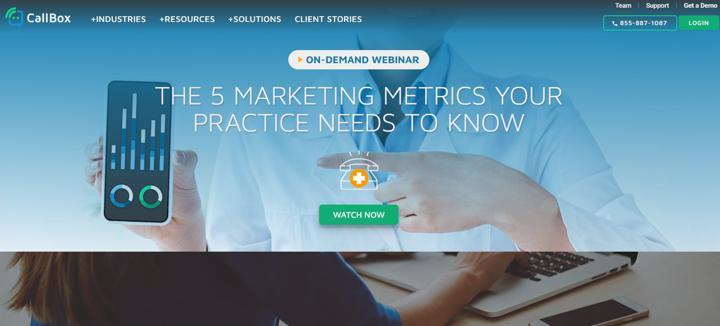 Callbox is a leading B2B lead generation that has been trusted by small and large businesses from all around the world. They assist B2B companies in a variety of industries in obtaining high-quality leads and scheduling appointments with the most promising prospects.
Services:
account-based marketing
lead generation
appointment setting service 
Callbox leverages sales enablement technologies such as email, voice, social media, webinars, chat, and your website to create leads and keep your pool of prospects replenished.
12) Leadroot: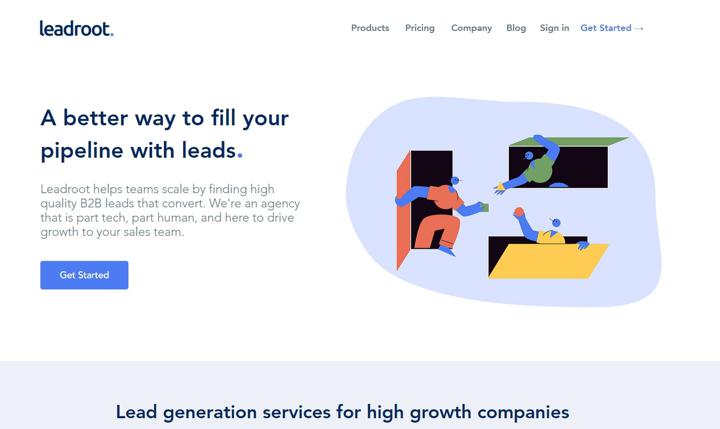 Leadroot is one of the B2B lead generation companies that specializes in business process outsourcing (BPO services), call center services, voice services, direct marketing, email marketing, and more. This may be the ideal fit for you if you operate a small to mid-market business because they can handle almost any aspect of your marketing campaign
13) XACT: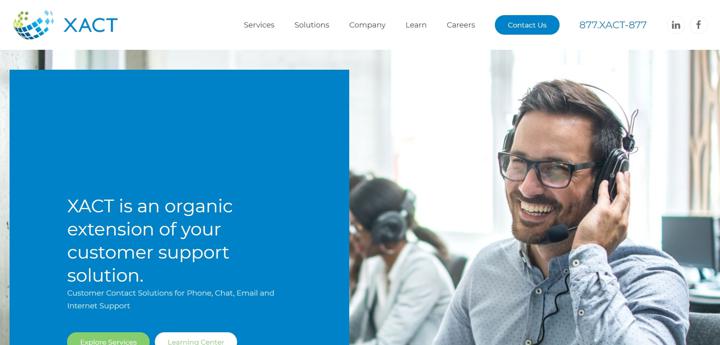 It's a communications firm that allows B2B tech companies to schedule appointments and follow up with leads without keeping their salespeople on hold.
Instead, XACT books the calls and nurtures lead for you, providing that personalized service without distracting your sales team from their most important task: making sales.
Other Services:
HelpDesk and Call filtering
Web development support
Service and support dispatch
Disaster recovery
Consulting
14) AcquireB2B: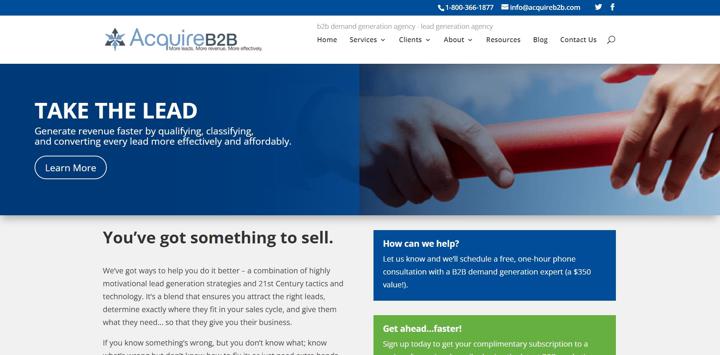 AcquireB2B is a B2B marketing and top lead generation company that focuses on generating more B2B leads and sales for its clients. AcquireB2B can step in and take the lead if your sales efforts aren't producing the results you desire, or if you need additional help.
This firm specializes in lead generation service, lead management, and can assist you in enhancing your marketing automation processes even if you already have your own.
This firm analyzes, plans, creates strategies, produces creative design elements, and modifies your marketing or sales technology in order to achieve greater results.
15) SeeResponse: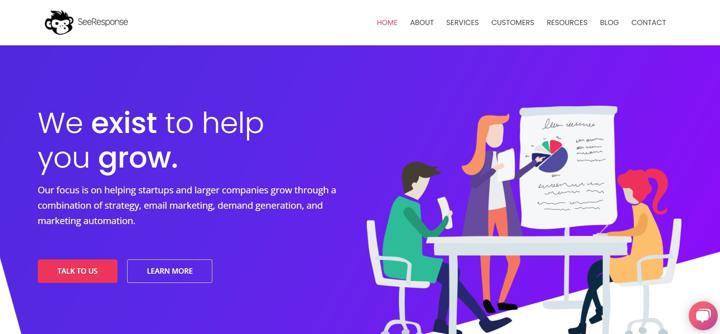 SeeResponse is a B2B marketing firm with an emphasis on increasing marketing output and developing sales pipelines and revenues.
Their goal is to assist you to increase brand recognition and generate qualified leads for your company.
Services:
Account-Based Marketing
Outbound Marketing
Startup Marketing
Video Production and Marketing
Email Marketing
Marketing Automation
16) LaunchLead: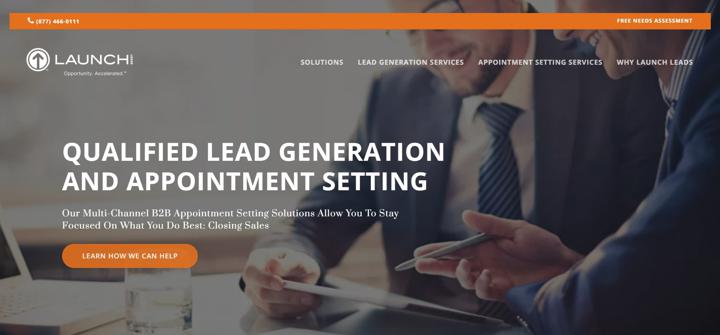 The goal of Launch Lead is to assist businesses in scaling more rapidly and efficiently by using our multi-channel solutions, such as B2B business lead generation, demand generation, and appointment setting.
Its distinguishing feature is that it caters to several sectors, including SaaS, marketing, big data consulting, advertising, healthcare, security, software development, financial services, education, IT (information technology), merchant services, logistics and tradeshow marketing.
17) Abstrakt Marketing Group: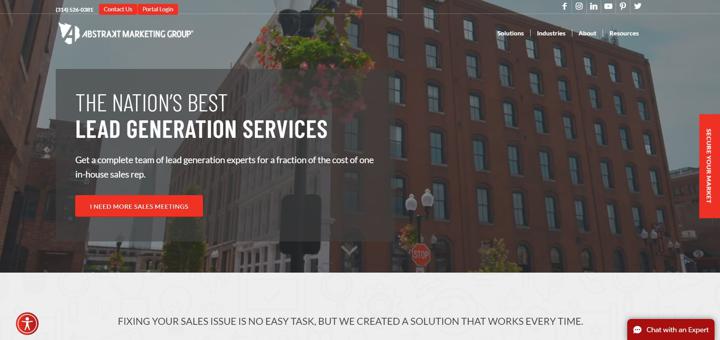 Abstrakt Marketing Group is a B2B lead generation firm and a business growth agency. They provide multi-channel marketing services to small and medium-sized enterprises that want to expand their business operations.
It identifies key decision-makers in your area, collects data to create a strong strategy, nurtures leads until they are ready and, once they are ready to meet, sets up appointments so that your business can close.
Outbound marketing, SEO, and social media marketing are used by Abstrakt to generate leads. Graphic design, and content marketing are also available for the production of digital marketing material.
18) Martal Group: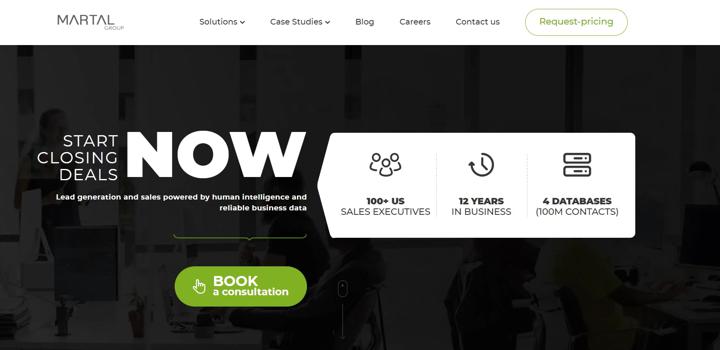 Martal Group finds leads for B2B technology firms by mining real-time intent data to identify keyword surges for your unique offering, allowing it to locate companies searching for goods or services in your sector and engage decision-makers with tailored promotion.
It creates custom workflows that link prospect engagement with numerous customized sales touchpoints and then transfer active prospects to your selling staff or onboards new clients for you.
Calls, emails, and Linkedin are all used to obtain B2B leads from the team. Account-based marketing is also utilized in this instance. In addition to the usual lead generation services, they also offer inbound marketing, outbound marketing, and customer service. 
19) SalesAladin: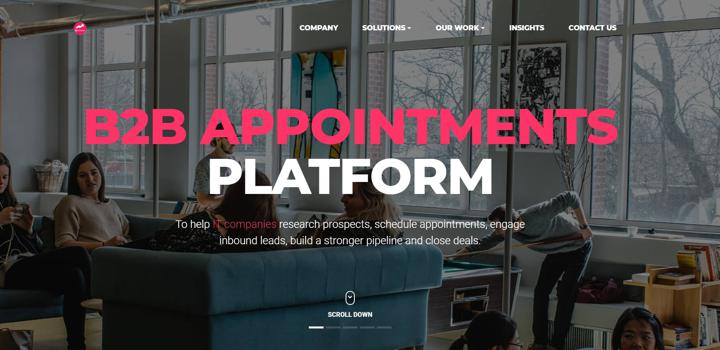 SalesAladin has earned a reputation as an exceptional business-to-business (B2B) lead generation company.
Aladin works primarily as an agency that specializes in a number of aspects of your online marketing. Their main areas of concentration, though, are B2B lead generation, pitching, and engagement.
SalesAladin can help you outsource marketing and sales for your firm. This will save you money while maintaining your pipeline full.
20) VSA Prospecting: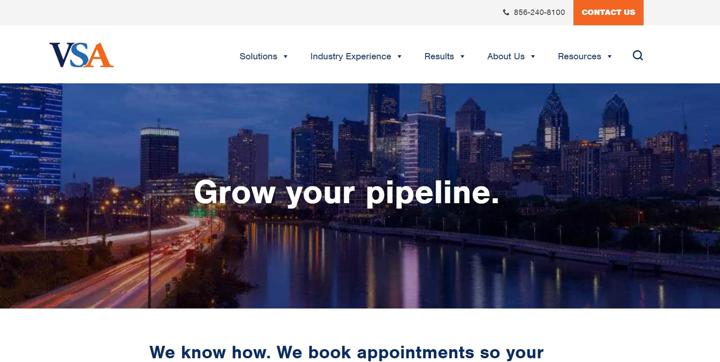 VSA is one of the world's largest marketing and sales services companies, specializing in creating effective outbound campaigns for B2B
Their primary focus is on finding new customers through cold calling, email prospecting, phone prospecting, and social media for their clients. VSA Prospecting becomes your sales staff by utilizing tailored solutions to address any of your sales difficulties.
Services:
Market research
Lead generation
List building
Appointment setting
21) SalesRoads: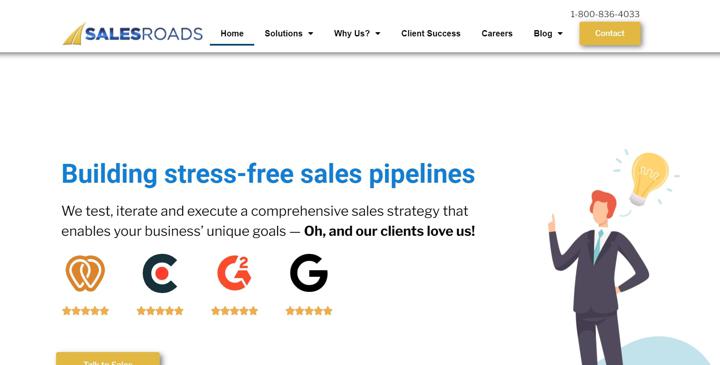 SalesRoads is a B2B appointment setting and lead generation service provider for midmarket and large corporations
It focuses on all phases of the sales cycle. This includes everything from lead generation to lead nurturing to follow-up and closing. They create interest for you and set a scheduled appointment for you to meet with the prospect with their appointment-setting effort.
They help firms develop by providing award-winning Appointment Setting and SDR Outsourcing Services. Although the technologies and methods change on a regular basis, their goal has remained constant.
SalesRoads solidified its position as the industry's top demand generation business by offering unmatched appointment setting services with a focus on quality rather than quantity.
Services:
Appointment Setting
Lead Generation