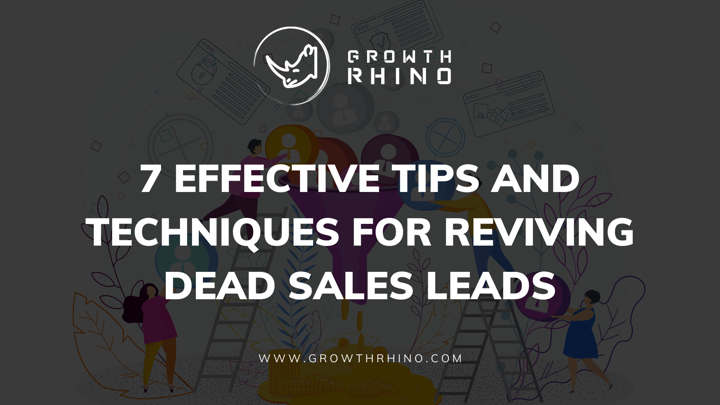 How do you revive a dead sales leads back to life? Or do you think more of it as a waste of time? No, no, no.
Do not bury away your list of dead sales leads into the cold-case file just like that. Not just yet. There is more you can do to those prospects to get ROI.
As a salesperson, you fall under one of these two:
Non-persistent – MarketingDonut reveals that 44% of people in the sales role give up after getting rejected for the first time.
Persistent – On the flip side, 80% of businesses convert into paying customers after the fifth or sixth follow-up.
Which salesperson are you?
If you fall under the non-persistent type, it is time to change that mindset.
Whatever reason there is behind the deafening silence between you and your prospects, you can still reignite your past conversation. When you do reach out to them again, make sure to follow the tips below.  
7 Effective Tips to Get Back Your Old Clients:
The best tips for revive dead sales leads include:
1) Know who you are talking to: 
Wrong prospect targeting can be the worst loophole of email marketing campaigns. Check your database and ensure you are talking to the decision-maker only. If the person you are talking to is not a decision-maker, you must be talking to someone who must be avoiding further communication with you.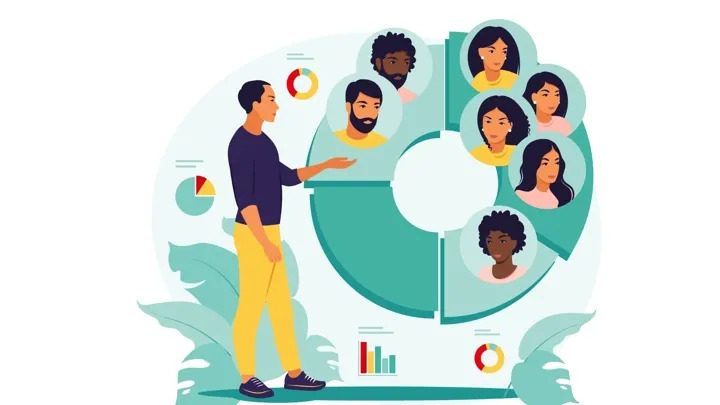 That is simply because they are not the ones tasked to decide the most important matters in their business, especially those that involve the release of funds. So, the first step to take on how to revive a dead sales leads is to revisit your prospect database.
2) Clean your email list:
One of the reasons for low interaction is: the recipients of the emails do not exist. If your recipients do not exist, you will certainly receive no replies from your attempt to reconnect, and your efforts are put to waste.
So, go through the list of your dead sales leads. That is not only for knowing which ones do not exist anymore but also to know which ones returned hard bounces in the past.
Then you can start with a fresh slate of old prospects that are more likely to engage with you again.
3) Use personalization:
Whatever remarketing strategies you use, always go for a personalized approach. Figure out the best sample email to send to old customers with appealing, personalized content.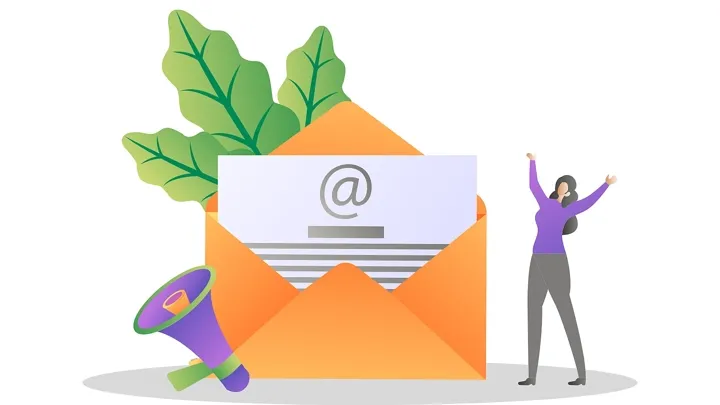 A good example:
Hi Lucas,
How are you doing? We notice you did not use our free video editing software in the past month. Would you kindly update and tell us how we can help you more.
Here is the direct link to reach out to us.
Best,
Richard
A reconnecting-with-old-clients email sample sourced from different providers can help you target all categories you have identified from segmenting your audience.
Study the different samples available. Then pick the best email variation for each group of your segmented audience. Some prospects want to know the applicable features of your offer, while others think they need to take time to compare your app with others before deciding.
4) Do not be pushy:
Being too pushy will turn your cold sales prospects off all the more. In today's digital marketing landscape, where the conversation between marketers and prospects is not one-sided, being too pushy is discouraged. It is seen as manipulative, and people do not like being controlled by someone.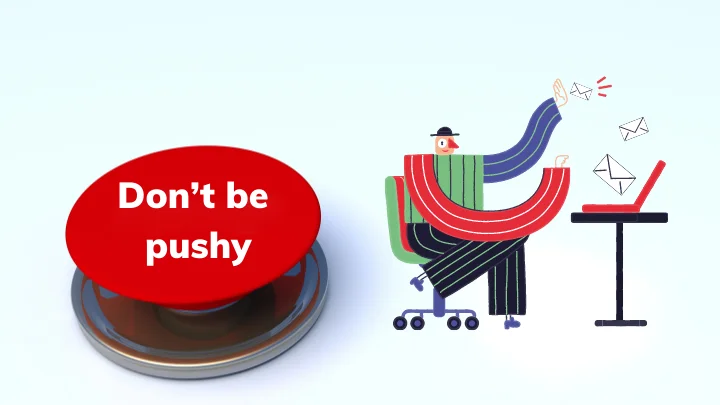 Signs of being too pushy include:
Using declarative words and phrases – should, have to, need to. Never make your prospects feel they do not have other choices.
Answering objections with "But…" – Do not sound argumentative. Always acknowledge your prospects' objections. Know the difference between brush-offs, true blockers, hesitation, and confusion.
5) Send them a timely note:
You can scan your prospects' social media to monitor any major changes happening to them. Moving to a new company or having a new role, perhaps.
Take your time to do small outreaches (a note that sends a congratulatory message or wishes someone a happy birthday). This tactic can sometimes open up the conversation again.
So, always be updated with what's happening around your prospect's life and use the opportunity to reconnect. This tactic is also referred to as leveraging a trigger event.
6) Warm them up with freebies:
You can avoid the label of being overly pushy by sending your prospects gifts. You can offer a free book, webinar, checklist, or guide. A free webinar is a fantastic strategy to encourage participation among your old leads.  
7) Have a real person email your offer:
Reengaging with old leads through an automated email will not work. Instead, make your sales representative reach out with a customized email that is specific to what you know about your prospects and their needs.
Conclusion:
These tips can be summed up in three short sentences:
Know your prospect well.
Effective marketing is not pushy.
Personalization is key to marketing success.
It is all you need to focus on when trying to revive a seemingly dead lead.