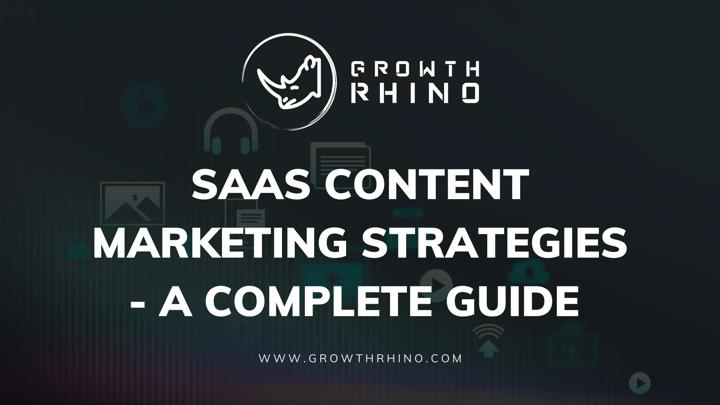 What are the most effective SaaS content marketing strategies used to draw and convert leads into paying customers? 
SaaS is a highly specific niche because the product sold in this niche is not physically present. SaaS companies offer software and subscription services, not physical products.
When content marketing for SaaS and choosing the best topics to present each time, consider where your customer is in the buyer's cycle. 
The buyer's cycle consists of four stages, namely: 
Awareness
Engagement
Purchase
Retention 
In each stage, you will use different marketing strategies. This post aims to help guide you in building the best strategy to promote your SaaS products and services. 
B2B SaaS Content Marketing Overview:
Content marketing for SaaS software refers to the process of distributing valuable and relevant content. It focuses on providing sufficient information to target customers. 
Benefits of content marketing for SaaS:
The benefits of SaaS content marketing include:
Giving value to your target audience.
Ability to attract attention to your business and the products you offer.
Improving your brand reputation using relevant and valuable content.
Enhancing your SEO efforts.
Lower marketing costs. Creating great content is a cost-effective marketing technique. 
Creative content marketing formats for SaaS:
There are many ways to fit content marketing into your broader marketing strategy, including: 
Blog post
Infographics
Video
Podcast
Webinar
Email newsletter
Gated content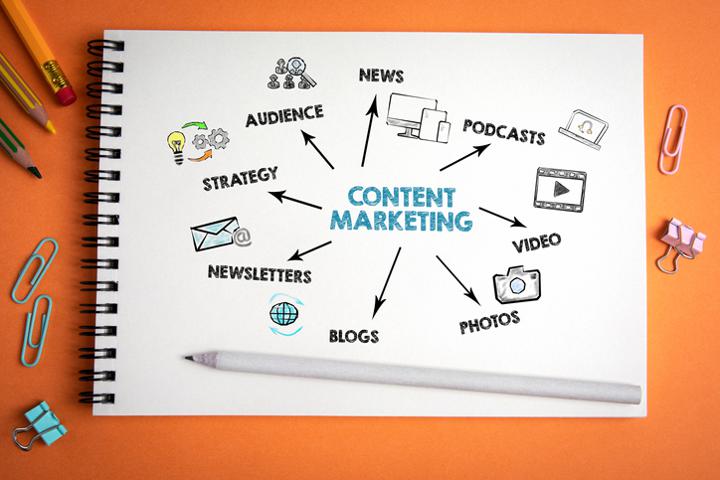 Remember to be realistic about what your business can and cannot do. When the budget is tight, the last thing you want is to invest in a SaaS content marketing strategy and pull the plug later on because you cannot sustain it. 
What Are SaaS Content Marketing Goals?
The ultimate goal of content marketing for SaaS software is to drive profitable customer actions. 
The goals for content optimization include: 
Increased expertise, brand authority, and trust
Set up long-term lead generation
Gain and nurture subscribers
Foster customer loyalty
Better conversion rate
Enhanced social media engagement
Your very first goal should be to put your business and product on the map. Overall, that means increasing brand awareness among your target audience. 
If no one has heard about you, your products, or your services, it is unlikely that someone will purchase what you are offering. 
Content Marketing for B2b - Guide to Build a B2B SaaS Content Marketing Strategy
Take into consideration certain things in developing your content marketing strategy. First, clearly identify your audience and their needs. Doing that requires an emphasis on the value you offer to them.
Then determine the most effective format to use in creating and distributing your content. Webinars are effective for live events, such as product demos, while Infographics are great alternatives for content with lengthy text. 
When choosing a topic, make sure to answer some questions, including: 
Who is your audience? 
What topic is the most appropriate for your target audience? 
Through my content, how can I present that my product is better than any product offered by competing companies? 
Focus on producing quality content and promoting audience engagement. Also, identify the best content marketing channels to connect with your audience.
The SaaS Buyer's Journey:
Customers typically go through the three stages of the SaaS sales funnel.
First stage:
Customers focus on understanding their pain points. In this stage, they are already aware of your product.
Second stage:
Customers evaluate the solution you offer and how it can help them. They check the features of your product and learn more about your company and processes. 
Third Stage:
Customers sign up for your feel trial and become actual users. This stage is the bottom of your sales funnel. 
Tips to Create SaaS Content that Engages and Converts:
Here are a few tips to creating content that converts: 
Be personable when writing content for your readers. Use words like I or me. That helps you come across to your readers as a real person. Avoid creating an impression that you are just some company looking to profit.
Work on the word count. Your articles should neither be too long nor too short. Brief articles may be too short to be informative. On the other hand, lengthy articles tend to lose their entertainment value. It is fine to stick with articles having around 1000 words.
Include images and pictures because readers like a visual accompaniment to the text. 
Create an interesting title that also mentions a promise to your readers. People are searching for information to solve their problems. 
Tools for Content Marketing Strategy:
Many digital marketing services offer content marketing tools, and many are free-to-try tools. Use these tools to create and publish editorial content, blog, and build a portfolio.
Some providers have tools that help in editing, collaborating with other content writers, and working with a SaaS content strategist. Check this link for examples of content marketing tools you can try. 
Examples of SaaS Content Marketing: 
Showcase the value and the promise you have for your audience with your content. 
Check these three great content marketing examples: 
1) Microsoft and Stories:
Microsoft runs a blog aptly named Stories to connect with their audience. Enjoying a good story is in everybody's genes, and if you can connect with your audience emotionally by telling them a good story, they will trust you – and buy from you. For Seth Godin, marketing is storytelling. 
2) HubSpot and Inbound Marketing:
HubSpot is a thought leader and innovator. It is so influential that it developed the term inbound marketing. Regardless of whether you subscribe to their service, you can always use HubSpot as a valuable resource in generating your own content.
Their marketing kits, video courses, webinars, eBooks, and blogs are all highly informative and trustworthy.  
3) KFC is BACK:
KFC knows that user-generated content is a powerful way to connect with consumers. 
At the start of the pandemic, KFC stores were forced to close, but during that time, they started collecting photos and videos on social media of fans making dishes at home.
Then, in the run-up to their grand opening, KFC presented the videos and photos they gathered. The super emotional presentation got people excited about KFC's return with the slogan: We'll take it from here.
Some FAQ's 
What is a good content strategy? 
A good SaaS content strategy is a roadmap of steps to achieve your marketing goals. Regularly revisit your content strategy plan to ensure it is always up-to-date and engaging for your customers and prospects.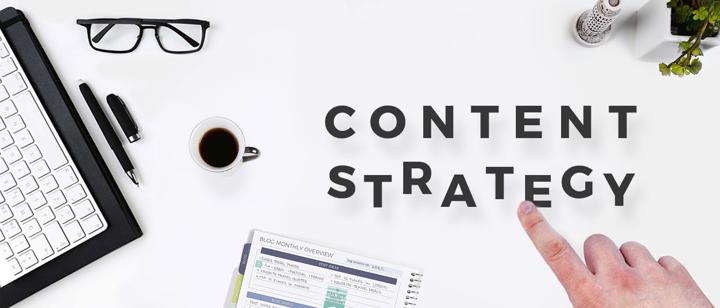 What should a content marketing strategy include? 
Among others, a content strategy involves the following steps: 
Goals in creating content.
Defining the ideal audience and buyer personas.
Conducting a content audit and analyzing gaps.
Map content through the customer's journey. 
Keyword research.
How do I find relevant topics? 
Your goal in SaaS content marketing is to be informative and engaging throughout your customer's journey. Some topic research tools can help you in coming up with ideas to cover, related questions, headers, and subtopics. 
You have different options. You can focus on creating evergreen content or building topic clusters. Another is newsjacking, which is a way to promote your brand by taking advantage of news and current events. 
Conclusion:
With so much content generated in today's "attention economy," there is only one way to stand out. Publish only the best materials or content, or you cannot possibly hope to succeed. 
Start with these tips we have shared with you, especially the ones gleaned from actual examples above. Do not forget to use free content creation and marketing tools, and always create content directed at human readers rather than search engine algorithms.